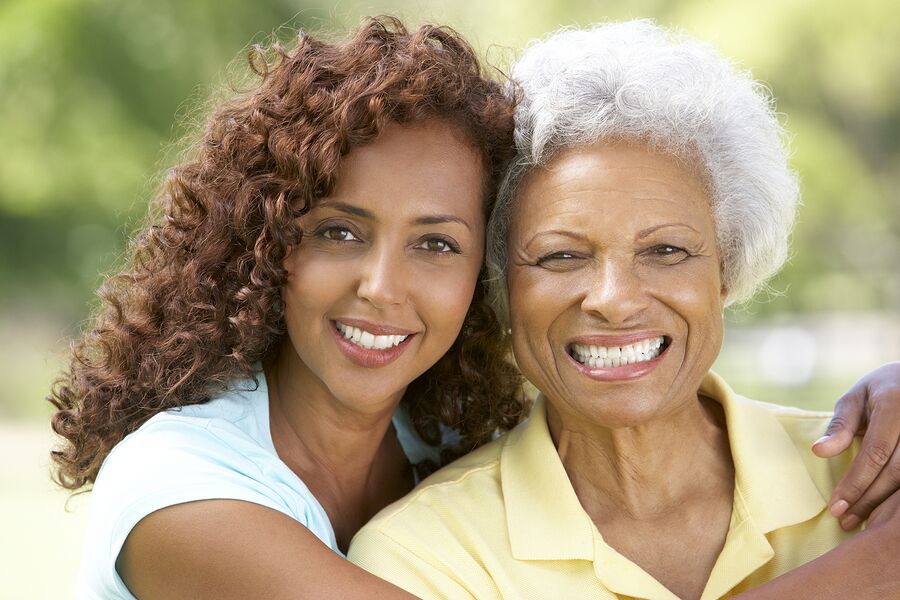 Caregiver: Ways to Help Mom Transition to Assisted Living More Comfortably
Reading Time:
3
minutes
Making any major life change can be tough. There's no easy way around that simple fact. When you're advancing in years and have decided that assisted living would be the best caregiver choice to make, that doesn't mean the move will be easy.
You want to support your mother. You know this is the right caregiver choice for her, too, but maybe you've noticed her comments becoming more nervous, more concerned, less enthusiastic.
If you want to help her, there are plenty of things you can do. Let's start with a few ideas to throw your way.
First, have conversations about this upcoming move and the caregiver services.
Some family members may try to avoid touchy subjects. Whether your mother is excited about the move to assisted living or is becoming wary and nervous (or was never really too thrilled at the prospect, but knows it's best for her in the long run), sit down and be willing to talk about it.
Conversations about assisted living and other elder care topics don't have to be serious, not always. Just find out where her mind is at, what she's thinking about, what worries she may have, or how much thought she's given to this impending move.
This will not only give you a better understanding about where she is at the moment, but it will also show her that you are taking her concerns seriously. You can have several conversations, brief chats about it, but when you do, always bring the discussion around to something positive; that could be about her grandchildren, something she did with friends, or even a dream she has of doing someday in the future.
Second, ask questions.
While you're having these conversations, direct it by asking her questions. Remember, this caregiver option isn't about you, though it may bring a great deal of relief to your life (if you've been taking care of her for a long time); it's about her.
A random question here or there can also show her that you truly do care about what her needs are, what her concerns happen to be, and what she is thinking. That can be empowering (for her).
Third, remember to always listen.
Listening is a powerful communication tool. In fact, it may very well be the most powerful skill there is for communicating, but most of us default to talking instead. We have an idea, think we know the right thing, and then seek to convince the other person to see it that same way.
Listening will give you great insight into her mindset, especially when you're asking the right questions in a respectful manner.
Not everyone is going to be thrilled about assisted living or any move (for that matter). Moving is stressful, and it's even more so when you feel like you're losing control of your life (and ability to do things for yourself).
When you do these three things, your mother will know you care and will know she still has someone to talk to who isn't simply going to focus on what's 'best' for her (even though you are). She'll know you'll listen.