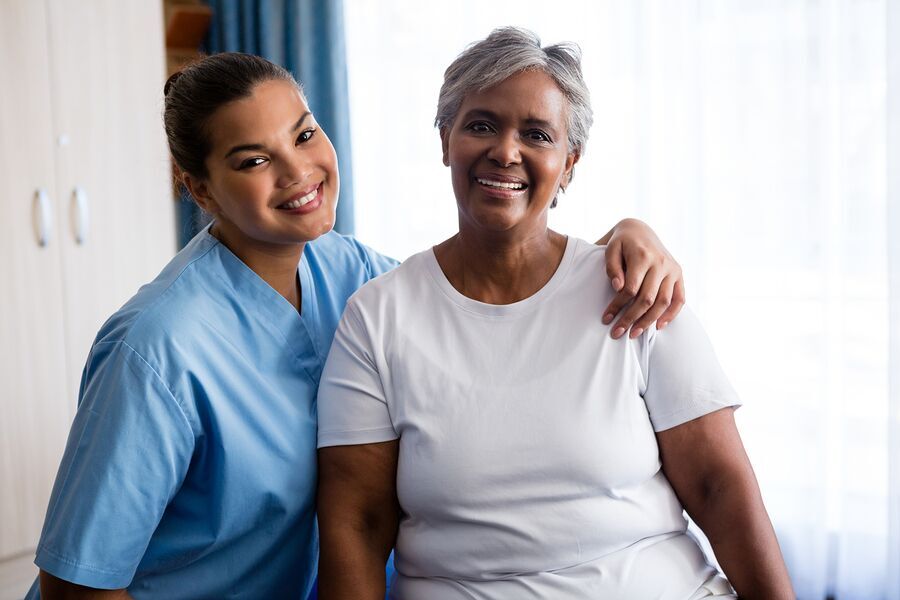 Senior Care with Assisted Living Support after Surgery or Hospital Stay
Reading Time:
3
minutes
John's mother was hospitalized following a stroke. While her prognosis was relatively good, recovery was going to take time. John had a career and a family to provide for, so he wasn't able to be there for her as much as she needed. While she was still in the hospital, with her primary doctor advising her to have the right care and support ready when she was discharged, they didn't know that assisted living for senior care would be an option.
Not all assisted living communities are the same.
Some provide respite and short-term stay options for residents, especially those who may be dealing with challenges associated with recovery from any number of medical emergencies or major surgery.
John was not aware of this at first. However, when he was discussing the challenge his mother was about to face with some coworkers, one of them had gone through a similar situation and told him to reach out to a specific assisted living facility in the area to find out what availability they had.
"But she doesn't want to move out of her home yet," he said.
The coworker answered, "She won't have to, not if that community still has the same option available. You see, some assisted living facilities provide respite and short-term care options for aging seniors, including those who may have had surgery or need to recover from some type of situation."
John reached out and connected with the recommended assisted living facility for senior care.
He found out that yes, indeed, they do offer short-term and even day stay options for some seniors. That meant, if he didn't have the time and experience to support her during the week, he would be able to get respite and she would be able to be surrounded by experienced staff members for a couple of days a week or for some other duration of time.
He went back with some enthusiasm and excitement in his steps, to the hospital, to tell his mother about this revelation. While she wasn't overly thrilled with the idea, it ultimately came down to the fact she still didn't understand how an assisted living facility would offer that kind of short-term respite type care.
In the end, John's mother did go to an assisted living facility during the week and then return home on the weekends when he and some other family members and friends were able to provide direct physical and emotional support to her.
For those like John who have an aging parent, spouse, or other loved one facing a long and potentially difficult recovery from surgery, a medical emergency, or even injury sustained in an accident, look to a quality assisted living facility for senior care in the area and find out what types of extra support they may be able to provide.
A lot of people, like John, would likely be surprised to learn that yes, some assisted living facilities offer these options. It is a great way to help elderly men and women through the recovery process.