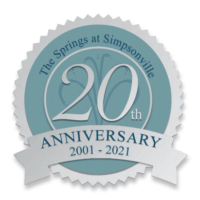 The Springs at Simpsonville is Celebrating 20 years of Exceptional Senior Care!
And we really appreciate all the kind words you've shared with us! We look forward to the next 20 years!
Inspired Senior Living in the Heart
of Downtown Simpsonville, South Carolina
Just off Main Street and a block from the shops of her historic city center, The Springs at Simpsonville is both a senior living community and a strand woven into the town's cultural fabric.
We're more than just the seniors and care professionals who call the Springs home. We're a thriving part of life and aging in the greater Greenville, South Carolina area; a cultural best-in-class, and an innovator in the technology and cutting-edge programs for care across the spectrum of needs and capabilities.
Looking for a place to call home? Point your compass towards Simpsonville, South Carolina; you'll find us a block from the clock tower, celebrating life in the heart of it all.
Recent Blogs
September 23, 2022
Assisted Living Greenville SC-A quality assisted living community can offer exceptional care, support, nutrition, fitness, exercise, companionship, fellowship, and so much more. Find out more.
Respite Care
Short-Term or Long-Term Care Options
An Educational Resource for Family Caregivers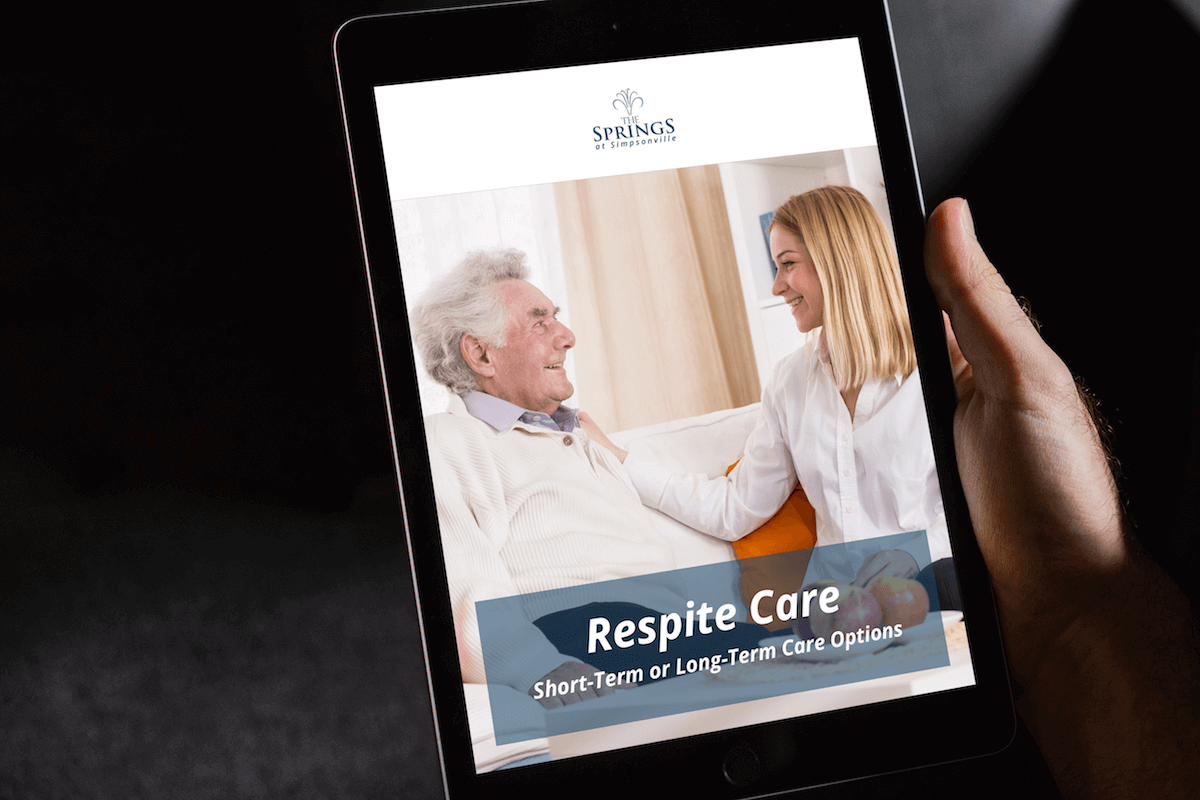 Monthly Activities Calendar
Download the calendar to see our fun and engaging activities this month.