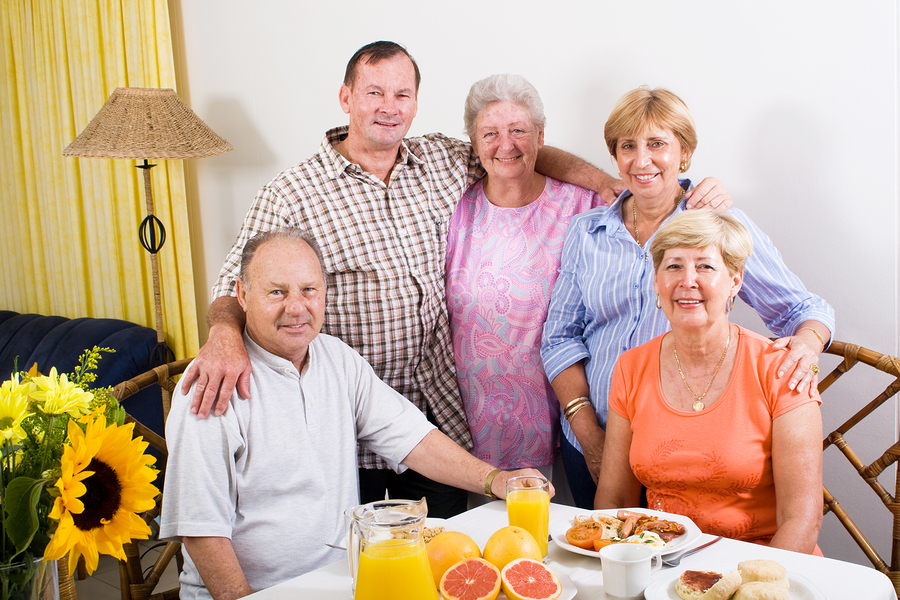 How the Right Assisted Living Facility Is Good for the Heart (and Soul)
Reading Time:
3
minutes
Making the transition to an assisted living facility can be a critical aspect of healthy aging. As an elder care option, assisted living is one of the preeminent choices available.
For those who want a truly high quality of living and one where they can actually continue taking care of themselves and following up with regular doctor visits, it sure beats being home alone most days. It can be a struggle just to find a ride to a local store, a park, go to the mall, or visit a primary doctor or specialist.
There are many reasons that make assisted living one of the better elder care options available, especially for aging seniors who still desire to live life on their terms and take good care of themselves.
Below we outline a few to focus on.
First, a quality facility will provide exceptional diet and nutritional options.
Keep in mind that not all assisted living communities are the same. The higher quality ones will have a restaurant style dining facility. They will have a chef on staff to prepare healthy and nutritious meals, even accommodating the specific requirements of each resident.
Seniors can have the opportunity to learn more about why food matters, what foods are best for their age, health issues, and other factors, and enjoy a variety of delectable meals for breakfast, lunch, and dinner.
Healthy nutrition is always going to be better for heart health as well as muscle, bone, joints, brain, and other organs.
Second, a quality facility will ensure residents get to regular doctor appointments.
Whether it's for a primary care physician, a specialist, a dentist or optometrist, or any other medical professional, a quality assisted living community is going to either provide transportation for residents to get to these appointments or have doctors, nurses, and other specialists come to the facility for in person visits. Following up with regular doctor visits, is a great way for seniors to stay on top of their overall health, including and perhaps especially their heart health.
Third, the staff at a quality assisted living facility will be encouraging.
Staff will respect the autonomy and individual rights of all residents, but they may encourage some seniors to get out and explore various activities, meet new people, or even participate in a variety of activities.
Some facilities have fitness centers on-site and even instructors who are specifically trained in helping seniors gain strength, tighten muscles, and stay healthy.
Fourth, some assisted living communities offer respite care options.
For seniors who still live at home and would prefer that, they may enjoy the benefits of assisted living through respite care stays. This could be overnight accommodations, a few days during the week each week, for a few weeks at a time, or even for a month or two while family, friends, or a primary caregiver is dealing with their own issues or taking much-needed breaks.
Heart health is important for everyone, regardless of age, and the right assisted living community will help residents stay on top of their diet, nutrition, and fitness levels, to the extent he or she desires.