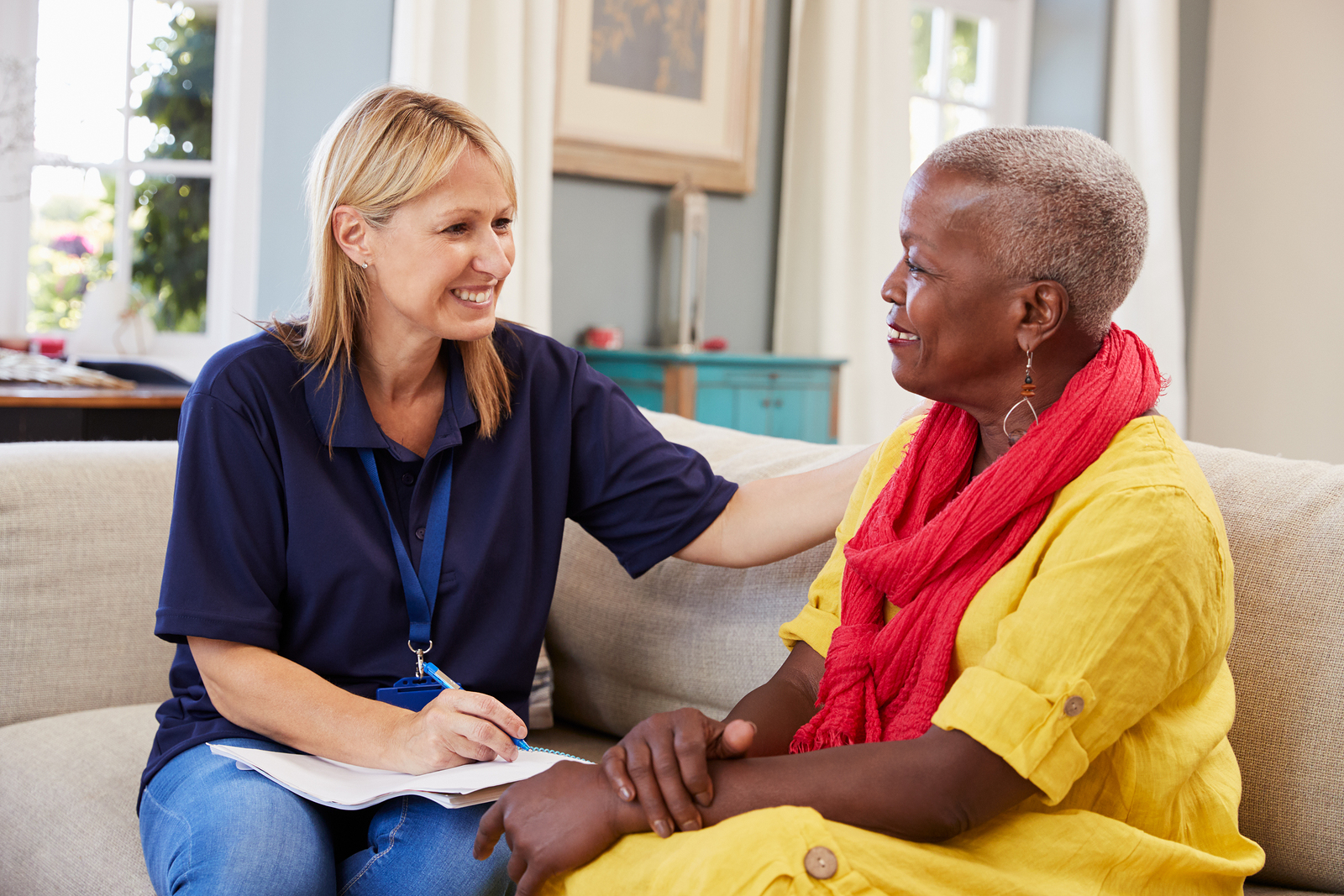 A Seasoned Caregiver Knows the Value of Assisted Living
Reading Time:
3
minutes
Within the realm of caring for a senior is assisted living. There are many wonderful reasons why an aging person would do well to choose assisted living for their future. The more experience a caregiver has — whether it is a professional who works for an agency or even a family member who has done this for many years –more often they realize just how beneficial assisted living can be.
What does a seasoned caregiver know that a new caregiver doesn't?
The vast majority of an estimated 45 million Americans supporting aging loved ones are relatively new to the job. They may not even think of it as a job, but it is.
It is so important to realize that being a caregiver, even for an elderly parent or spouse, is a job and must be treated that way. So, the more experience anyone gets on the job, the better they become at that job.
That's why so many experienced, seasoned caregivers recognize the value in assisted living, when it is the right time for it.
When is the time right for assisted living?
There could be any number of factors that go into answering this question. Perhaps, arguably, the most critical is the senior finally recognizing that remaining home, depending on family or friends for help whenever they can get it, isn't enough.
Or, an elderly person may feel isolated and alone, unable to visit with friends, struggling just to get up and out of bed on their own, and realize that if they were at a quality assisted living facility, they could get help when they need it, especially if they didn't need support every minute of every day.
Seasoned caregivers recognize the value in experience.
This is probably one of the most common things many family caregivers learn along their journey to supporting an aging loved one. Experience.
When they first take on this incredibly important role, they don't understand why experience is so important. Many of them just think this elderly parent, grandparent, spouse, sibling, or other individual is only going to need help going to the store, getting to a doctor's appointment, or maybe even cooking a meal.
When a person needs help with these things, in most cases they will require more assistance as time marches on. Before long, these once new caregivers are finding themselves doing a wide range of tasks, giving up more and more of their personal time, spending less time with their spouse, partner, close friends, and even at their jobs, which often leads to more stress.
How can you convince an aging loved one to think about assisted living?
The best thing anyone can do is learn more about it. If you don't know very much about assisted living, you won't be able to answer questions openly and honestly. There may be certain misconceptions the elderly person has about assisted living.
Yet, this form of elder care is truly one of the best for those who no longer wish to be alone, who want to be surrounded by friends and peers who share common interests, and who don't want to place the burden of care on just their family or friends.