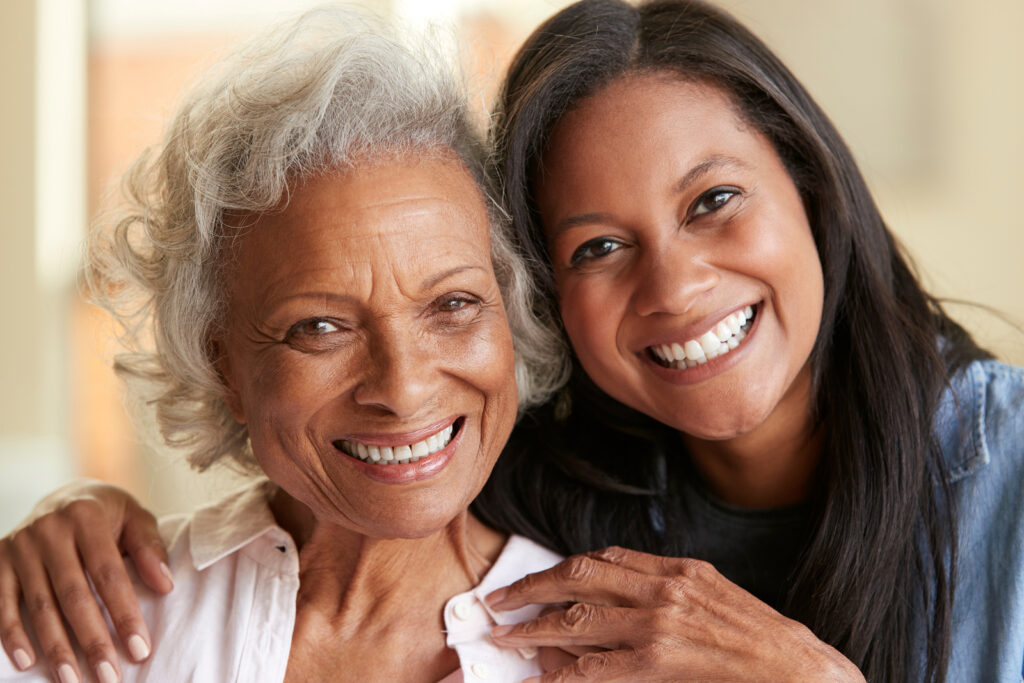 Tips for Adjusting to Having Your Mother at Assisted Living
Reading Time:
3
minutes
Discussing the prospect of assisted living with an aging parent, like your mother, may have felt intimidating at first. You didn't know how she was going to react. You worried she would get upset, angry, or even belligerent because you merely brought up the topic.
Maybe that happened. Maybe it didn't. Either way, it may have felt awkward at first. In time, though, your mother may have recognized the value assisted living promised her for the future.
Then, maybe you laid awake at night wondering if she was going to adjust to life at assisted living. After living independently most of her adulthood, with your father and raising you and perhaps other siblings, it's not always easy to let go of some of that.
Did you worry about her adjustment to assisted living?
That can happen. Especially if you don't realize just how much there is to do or the kinds of support an aging senior receives at assisted living. Keep in mind, though, that not all assisted living communities are the same.
If you were worried your mother might not just adjust well to assisted living, what were you planning to do? Maybe you called more frequently during the first week. Perhaps you took time off from work to be there with her, visited with her regularly, each day, and helped her get the lay of the land, so to speak.
Perhaps none of that was necessary. Maybe she moved in and you had a conversation with her that day. She sounded fine, which set your mind at ease, and she talked about some of the people she met.
That was great. What if you were the one having difficulty adjusting? It can happen. This is especially true if you were taking care of her, acting as a primary caregiver, for at least a few months or even several years.
Making the transition might not be an issue for her, but it could be for you. Here are some tips that may help you adjust more easily to your mother or any other loved one moving to assisted living for the first time.
Tip #1: Don't call her too often.
Just as you wouldn't want to call her morning, noon, and night because then she would simply be waiting in her room for your conversation and not getting out to explore the activities and meet new people, you don't want to call her because it is only going to hamper you.
When you call too often, you might have to leave a message. What if you have to do that several times in a row and she doesn't call you back right away? Anxiety is going to increase. Limit your calls to something more reasonable.
Tip #2: Limit your in person visits, if you can.
In the same way that you should limit your phone calls, don't stop by to visit every day. This will help you focus on your own life on those days you don't visit.
Tip #3: Listen more.
Too often when we are worried about adjusting to something or a loved one adjusting, it's because we're not listening to what they have to say. If you listen more and talk less, you'll hear any concerns you might have or, more likely, enjoyment she is finding at this new assisted living community.