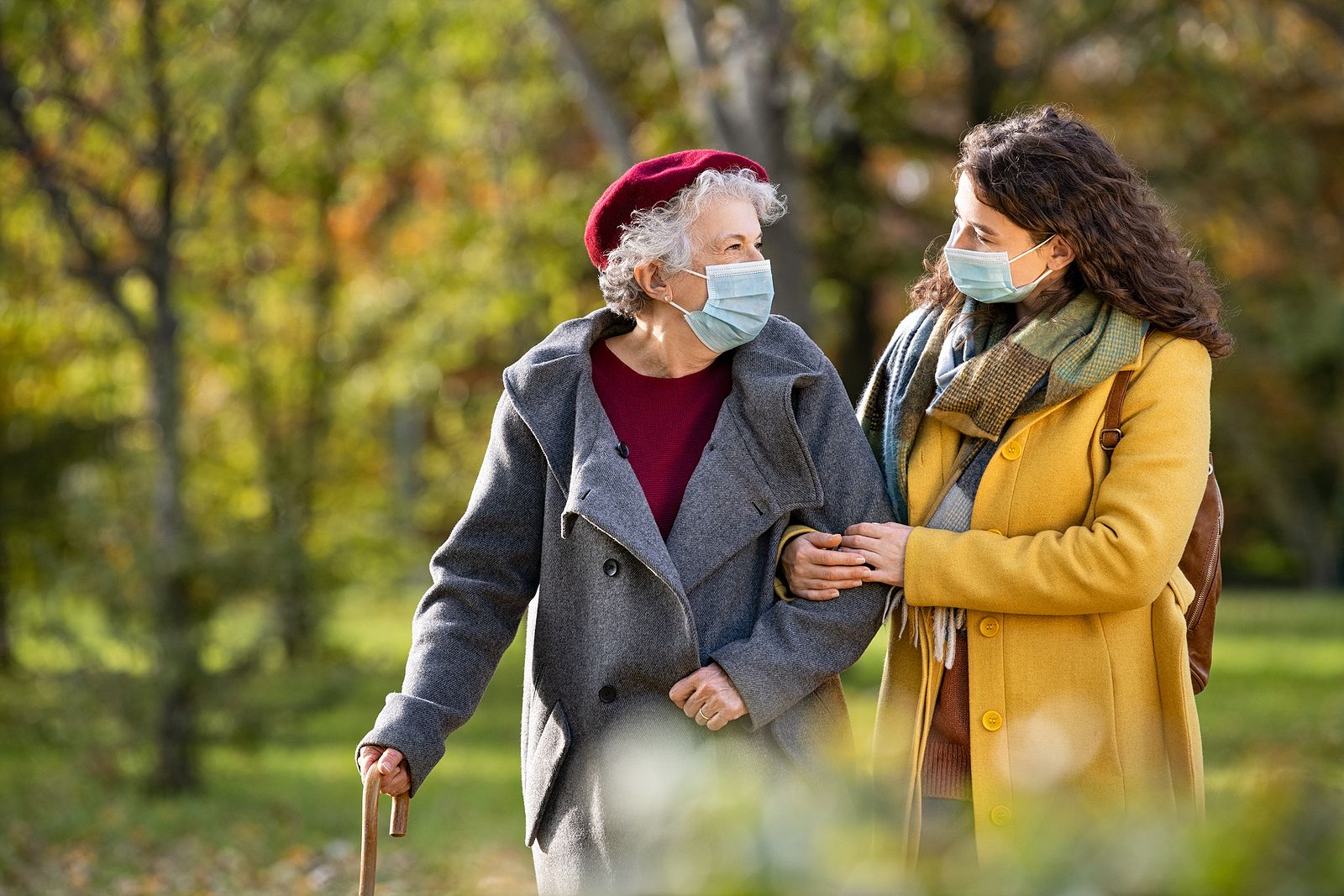 Elderly Care: Mom's Concerned About Giving up Her Park Visits at Assisted Living
Reading Time:
3
minutes
Your aging mother loves going to the parks. She has been doing this for many, many years. Maybe she has been doing this throughout your childhood, teenage years, and ever since you can remember. Going for walks, enjoying the quiet solitude of parks, watching children at the playground, strolling along walking trails, and so forth has been a great source of exercise and relaxation for her. She may not depend on support from you or anyone else just yet, but you believe assisted living would be the best elderly care option for her at this stage in her life. She is reluctant, though.
During recent years, those trips to the parks have slowed down considerably. She might not be able to drive anymore. She may not be able to get to local parks. Even the prospect of going outside her house and taking a stroll down the sidewalk is overwhelming because of her physical abilities, injuries, health issues, or some other factors.
Her biggest argument about elderly care is that she wouldn't be able to get to the local parks.
Not that she is getting to local parks very often now, but maybe you, a friend, a neighbor, or somebody else in the family has been driving her once a week or once every other week to go and sit and feed the birds, watch the squirrels, and so forth.
Maybe she uses a walker or cane to get around, or physical support from a family member by leaning on that individual. Even though it may not be happening very often, she's using this as an excuse, according to you, not to even consider assisted living.
While assisted living is one of the best elderly care options for aging seniors to consider, there is a lot of misconceptions about it. Many seniors — and their family members — simply have no direct experience with assisted living. They don't know what it offers, what seniors can do, and so forth.
Would your mother be able to visit parks still?
First and foremost, it is important not to conflate all assisted living facilities together. Some are different than others.
That being said, many assisted living communities will provide transportation for their residents to go to doctor's appointments, shopping, parks, art galleries, and other points of interest. Each assisted living facility is different and is going to operate in the way it views what's best for its residents.
If your aging mother might be interested in a specific assisted living facility in her area, call on her behalf or have her reach out and communicate with staff members there and find out what type of transportation options they make available to residents.
Even if a specific assisted living facility does not provide transportation to local parks, there are many other transportation options available, including personal ridesharing services, the local senior centers, and more.
If your mother's only concern is this, you have a great opportunity to convince her that assisted living might very well be the best elderly care option for her and her future.