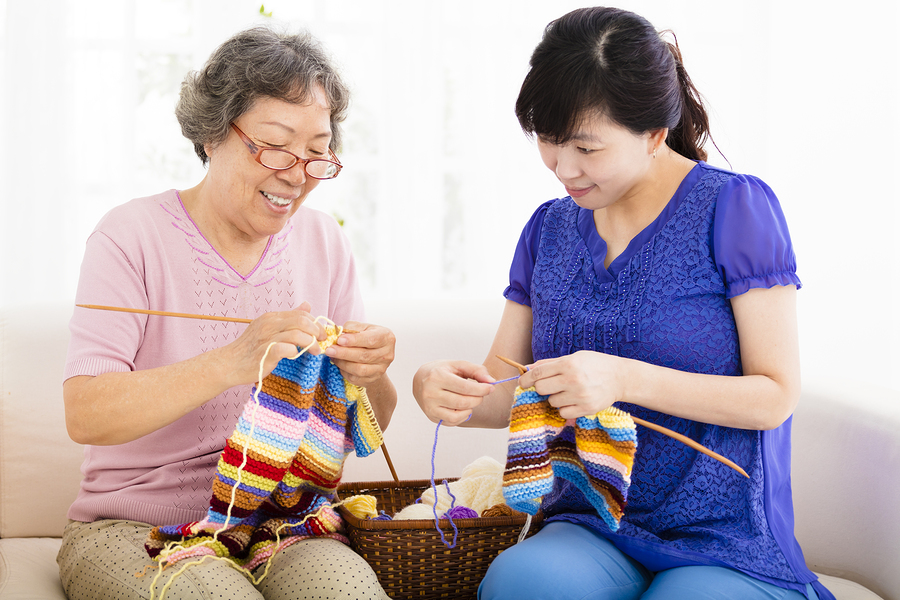 Learning Fun New Skills at Assisted Living for Senior Care
Reading Time:
3
minutes
Janice was a vivacious, outgoing person most of her life. When she became widowed at 73, she wasn't sure how her life would change. She simply knew it was going to change. She didn't want to live her life without her husband, but that choice was not hers. At that time, the last thing she even would've considered was assisted living for senior care services.
Then, at 81, she found herself struggling with many things that had once been easy. Even preparing a simple breakfast was a complicated process that took way too long. She wanted something easier.
Her adult daughter had recommended assisted living, but at first she became angry. She thought her daughter was passing her off on someone else. "If you don't want to help me, if you don't want to take care of me, just say so," she told her daughter in a fit of anger one afternoon.
It was a few weeks before Janice began to genuinely think about the prospect of assisted living. At the time her daughter mentioned it, she knew very little about it. She honestly thought it was for people who were at the end of their life, and Janice still felt far from that reality.
Janice eventually agreed to at least look into it.
She took a tour of a local facility with her daughter. She was amazed to see how it didn't fit into her preconceived notions at all. It was like an upscale living community. It even had a four-star restaurant on site where she could enjoy breakfast, lunch, and dinner prepared by an experienced chef every single day, if she wanted to.
What she also learned on that tour was that a number of activities were available for residents. She wasn't just going to be sitting around waiting for each day to end, checking out classic movies on a black and white television screen, and hoping for some decent conversation every once in a while.
She could be active, as much as she wanted to be. That included learning to play the piano. Janice had always wanted to play the piano when she was younger.
When she got married out of high school and had children, her priorities changed. While her kids had taken some piano lessons along the way, and her son learned the guitar, she didn't think it was realistic for her at that time.
Eventually, her aspirations to play the piano had taken a backseat in her life. Now, though, because this specific assisted living facility offered residents lessons through a local musician who came in to teach a couple of days a week, it was an option once more.
Janice had a tremendous amount of fun each and every day at those lessons. The best part, too, was the baby grand piano down in the lobby where she could practice. While this was just one thing, one small thing for one individual, for Janice it meant everything. It gave her hope and, at 81, a new outlook on her future.