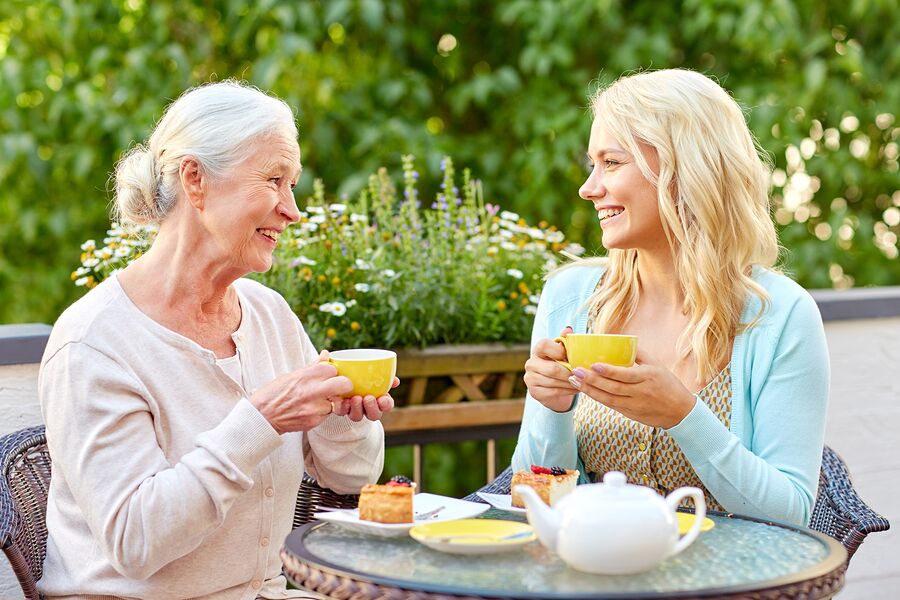 Elder Care: How to Measure Expectations Versus Reality When Discussing Assisted Living
Reading Time:
3
minutes
Everyone has expectations regarding just about everything. Whether it's expectations about a job, marriage, school, entering your 50's or 60's or 70's, or what have you, a person's expectations are often shaped by what they read about or have experienced in the past. When it comes to assisted living for elder care, it is a difficult topic for many people to bring up with aging parents, grandparents, and other loved ones. Most of it has to do with assumptions and expectations.
Some seniors expect their adult children to take care of them.
As people get older and begin dealing with chronic health issues, physical challenges, injuries, and more, they may simply assume their adult daughter or son and his or her family will take care of them. They don't tend to worry about anything and certainly don't need to think about assisted living as an elder care option.
Suddenly, they are completely taken by surprise when that same family, their own child and his or her spouse, begin talking about assisted living.
A lot of seniors have misconceptions about assisted living.
It's not only seniors, though, but many Americans who don't know very much about assisted living. They understand it involves elder care, but beyond that, they have a tendency to misconstrue it is a different type of facility style care.
Some seniors view assisted living as a sign the end of their life is fast approaching or that their loved ones have given up on them and don't want to be bothered to take care of them.
So, you see, there are going to be expectations, but that doesn't mean any of those are rooted in reality. That's why it is so important for family and friends to be aware of the benefits assisted living can offer an aging senior before talking about it with that aging person.
Let's talk about expectations and realities of assisted living for elder care.
First and foremost, not all assisted living facilities are the same. You can't assume just because one looks like a great resort that all of them are going to be equal. You need to research each assisted living facility in the area independently of one another so you know exactly what they offer their residents.
Then, you have to get a sense of what the senior's views are about assisted living. This will provide you a general sense of their expectations. Now, once you have both of these things in view, you will understand how expectations and the reality will differ, and that should give you a good launching point to begin talking about this as a potential elder care option for them moving forward.
What you find, when you do your research and are diligent to find out everything you can about specific assisted living facilities in the area, is that you can answer objections honestly and accurately.
Just because a senior objects to assisted living at first doesn't mean they won't be happy there. They simply need to be presented with truth and when you do that, you might be able to convince your aging mother or father or other loved one to consider this for their future.