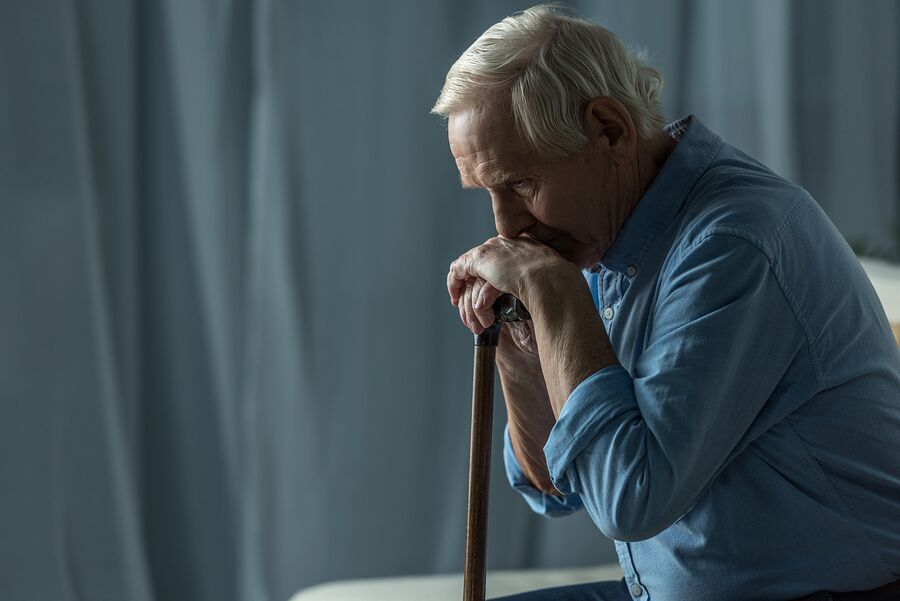 Assisted Living May Offer a Short-Term Solution for Anxiety at Home
Reading Time:
3
minutes
May is National Mental Health Month and for many seniors — including adults of all ages in the United States — anxiety is a very real concern. It can be so debilitating that an elderly person may no longer go outside, they start to fear visitors or phone calls, and essentially shut down. This might not fully describe your elderly mother or father, spouse, or other loved one at this stage in their life, but they may be on their way. In the meantime, home care is a topic to discuss. Many people assume the best option for everyone is to remain home, but that may not always be the case, especially when anxiety and stress are building. For those individuals, assisted living facilities could very well be a great short-term solution.
It's important that they get the right type of help. They should be encouraged to speak with their doctor about the anxiety they feel, whether it's due to health concerns, phobias that seem to have come out of nowhere, or an incident or accident that happened in the past.
Short-term solution?
Yes, assisted living can be a wonderful short-term home care solution. Most people think of assisted living as a permanent, long-term option, but many assisted living communities offer respite care options.
In other words, they provide the option of staying at their facility for short-term durations.
How could overnight stays at assisted living help with anxiety?
Perhaps the senior is anxious about being alone. They might have their adult child — you, perhaps — assisting them during the day. You might be stopping by in the morning before work, checking in with them throughout the day, and swinging over after work to spend some time with them.
You might cook, clean, go grocery shopping for them, and much more. That alleviates a tremendous amount of pressure and stress from their life.
What happens, though, when you head home for the evening? Suddenly, they have to spend the darkest hours alone. That can ratchet up anxiety to tremendous levels.
If there is a quality assisted living community in the area that offers respite care services for overnight stays, this senior could be dropped off in the evening, spend a few hours connecting with other residents, making friends, enjoying some activities or entertainment, and then sleeping in one of the rooms.
They may very well feel anxious at first, but that anxiety will begin to diminish as they realize there's always somebody to call if they have fear, doubt, or anxiety creeping in.
In the morning, they can be picked up and brought back home where they may be more comfortable, at least for the time being. Overall, this gives seniors a wonderful opportunity to experience what assisted living can truly offer.
For those aging men and women who might be anxious about the future, and worried about what might happen in the middle of the night, overnight stays at assisted living could help improve their mental state of mind right now.