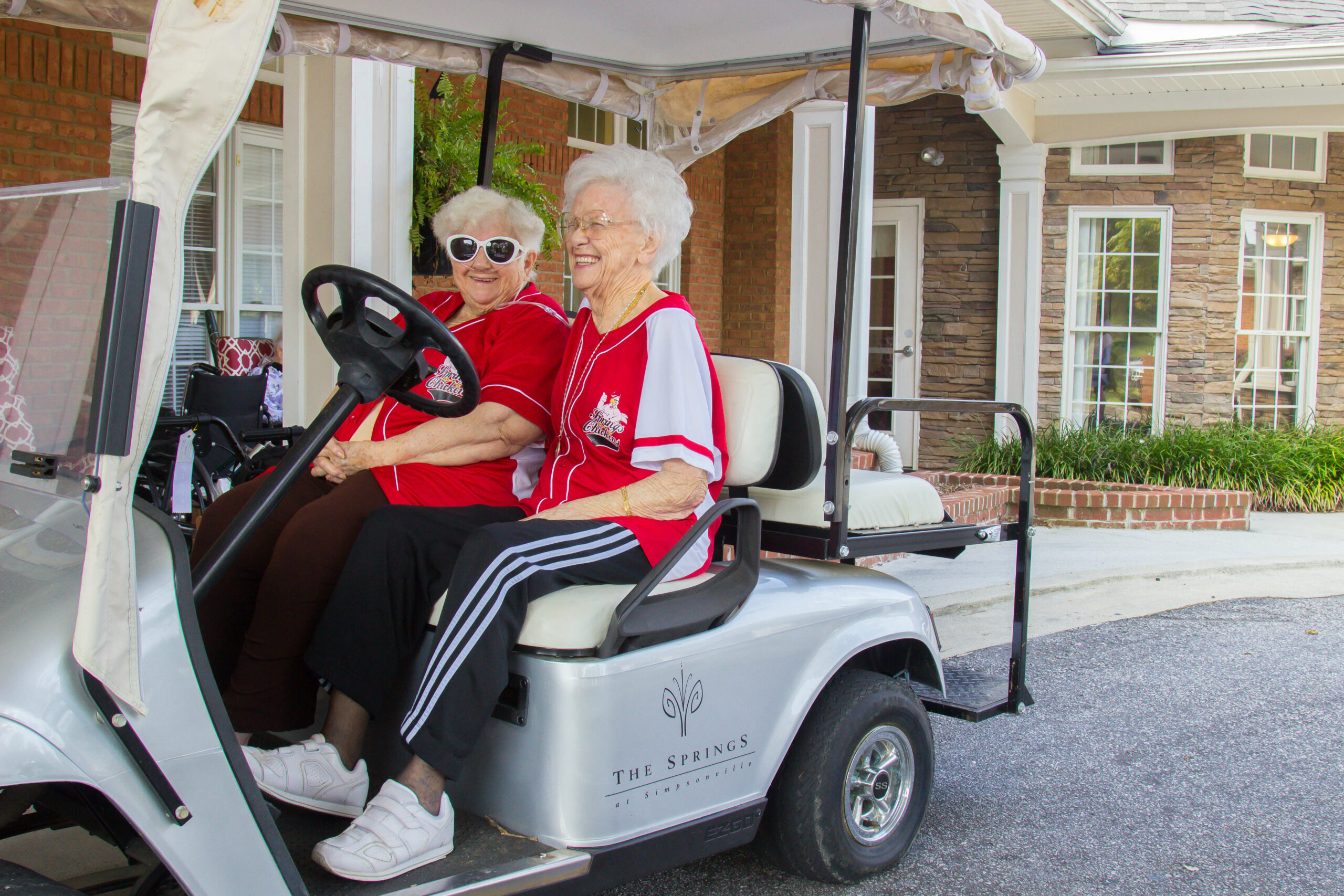 A Beginner's Guide to Assisted Living
Reading Time:
2
minutes
Assisted living communities, like The Springs at Simpsonville, are designed to promote a senior's independence while offering varying levels of non-medical, personal care. At an assisted living community, a resident can receive help with things like meals, bathing, dressing, and medication management (or even administration based on the state licensing) on an as-needed basis. This type of care is designed for people who do not need the 24-hour skilled care that comes with a nursing home.
In addition to personal care, an assisted living community often offers a variety of activities to encourage social, spiritual, and occupational wellness of their residents.
Let's explore some common questions that people ask when learning about assisted living communities:
What kind of accommodations do assisted living communities offer?
Assisted living communities come in a variety of different shapes and sizes, from single-family homes to high-rise buildings and everything in between. Floor plans can also range in size and layout and can accommodate couples, singles, or shared living spaces. Each resident will choose his or her own private, unfurnished apartment – ready for them to move in and make their own!
Who is eligible for assisted living?
Assisted living is best suited for adults who can no longer live independently for safety reasons, or for those who are looking for the benefits of communal living. Along with added safety, communal living is beneficial to seniors who no longer want to cook, who desire more companionship or would like to add a little extra help now and then.
How much does assisted living cost?
Pricing for assisted living communities can vary depending on location, apartment type, care services, amenities, and add-on services. It is best to contact a community directly to receive the most accurate price. Keep in mind that most assisted living communities include all of their services, care, rent, and meals in one easy-to-understand price. A good place to start in determining if assisted living is affordable is to determine monthly expenditures.
How do I pay for assisted living?
Most assisted living communities are private pay and do not accept Medicare. However, there are many avenues to choose from when looking for ways to pay for assisted living. Please review our blog ' 5 Ways to Pay for Assisted Living' to understand more payment methods.
The Springs at Simpsonville offers assisted living services to our residents in the heart of Simpsonville, South Carolina. We strive to be a best-in-class senior care provider, an innovator in technology, and a leader in cutting-edge programs. We would love to show you why so many seniors call The Springs at Simpsonville home, schedule a tour with us today!