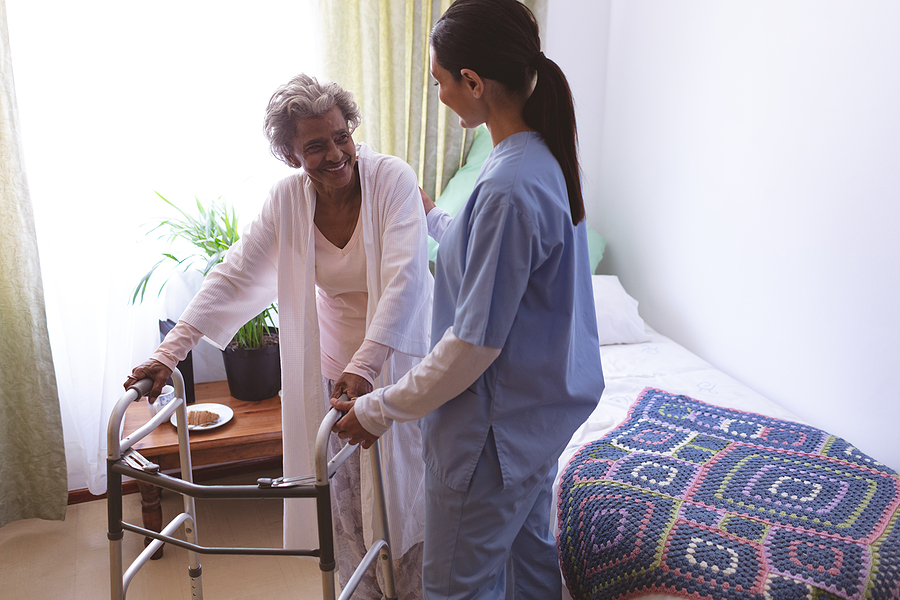 Caregiver: Keeping Seniors Safe at Assisted Living
Reading Time:
2
minutes
One of the most important things to a family caregiver of aging seniors is keeping them safe. Yet, safety generally declines as people get older. This is especially true when men and women move through their 70's, approaching 80, and even move well through their 80's and 90's. The older a person is, the more likely they are facing some potentially serious safety hazards.
When it comes to assisted living, safety should be a top concern. In fact, that should be across the board a major priority for any quality assisted living facility.
But how do assisted living communities help improve safety for the residents in their care? There may be a number of things some of the better facilities offer.
Monitoring.
Even though assisted living is, for the most part, a form of independent living, these facilities will monitor their residents to make sure they don't wander off, get disoriented, lost, or struggle with certain tasks on their own.
By monitoring exits and corridors, using the latest video technology and supportive staff, that can be critical, especially for those seniors who may have difficulty with memory related issues, such as Alzheimer's.
On-site caregiver staff.
Staff is one of the most critical components of keeping seniors safe while at assisted living. The staff are generally experienced and well-trained, meaning they will be on the lookout for potential safety hazards, reporting any such deficiencies, and helping seniors when they need support.
For example, an elderly resident might wake up in the middle the night to use the bathroom, but for one reason or another doesn't feel safe at that moment.
In this type of situation, they can call on support caregiver to help them with this seemingly simple task, but one that can become increasingly dangerous with age.
Handrails and other amenities.
Whether it's handrails along the walkways or grab bars in the tub or shower surrounds, including shower seats, these small amenities can make a world of difference at keeping seniors safer at assisted living.
The best thing anyone can do if they are concerned about the welfare and safety of an aging parent or other loved one living alone is to look into assisted living. The senior may dismiss this notion out right, but usually because they don't have enough information or know enough about it.
Take a tour, speak with some administrators, ask questions, and you will likely realize just how safe and beneficial assisted living can be for this senior in your life.