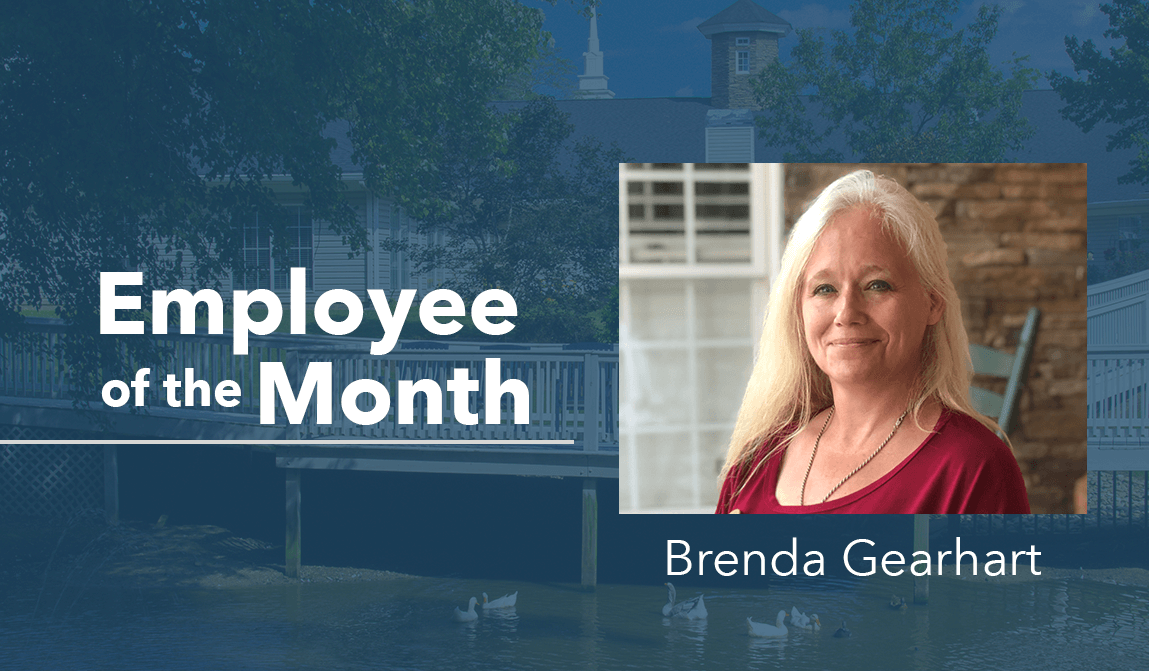 Brenda Gearhart – June Employee of the Month
Reading Time:
2
minutes
The Springs at Simpsonville's June 2020 Employee of the Month is Brenda Gearhart, Director of Resident Care! 
Brenda is originally from Cleveland, Ohio, but has lived all over, including Tennesse, Lousiana, Alabama, Kansas, North Carolina, and even Germany! Brenda has been a military spouse for 19 years and has two sons aged 24 and 21. Her family also has two dogs and a chicken!
Before becoming a nurse, Brenda worked as a dental assistant, secretary, hairstylist, and a daycare teacher. She then decided to take the first steps to go to college, and went to nursing school in Kansas while living at Fort Riley. One of her proudest moments is passing her nursing exam. 
In her free time, Brenda likes to garden and grow fruit. She also loves antiquing and hiking and has a list of places she hopes to explore one day. 
Brenda has been the Director of Resident Care at The Springs at Simpsonville for just over two months. She knew she wanted to go into the Geriatric field because of childhood experiences with her grandparents. 
"Family was very important to me, even as a child. As my grandparents aged, I saw the struggles of aging. I decided that my passion is caring for our elderly! They are so full of history and stories, and joy if only you take the time to sit and listen to them. They are full of knowledge and love."
Brenda loves how every day at The Springs is different from the previous one. She says that the residents make coming to work worth it every single day. They make her laugh, smile, and sometimes cry—sometimes in the same day! She also loves the team that she works work including management, activities, care staff, dining services, maintenance, housekeeping, and laundry. She truly feels every single person works together to ensure that the residents feel loved, cared for, safe, and heard. 
"The best thing that I've experienced at The Springs is that the staff's dedication to our residents is phenomenal. To me, that level of caring is priceless."
Recently, we throw a Cinco de Mayo activity for the residents. Brenda loved watching everyone having fun, sharing laughs, and enjoying life. As she puts it, "This is what life is all about!"
We are so happy to have Brenda on our team and she is a wonderful addition to The Springs' family! Thanks for all you do, Brenda!