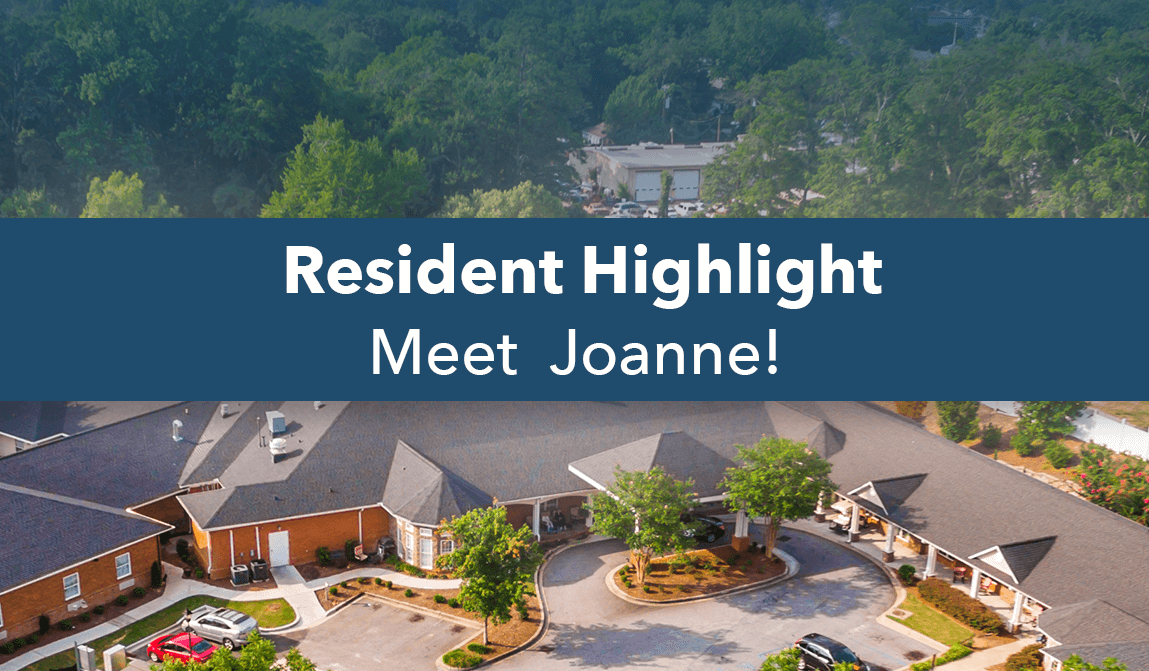 Joanne – July Resident of the Month
Reading Time:
< 1
minute
The Springs at Simpsonville is proud to announce our July Resident of the Month—Joanne! Ms. Joanne is an important part of our community and we're so glad to have her here at The Springs. 
Joanne was originally from Long Island, New York, but has also lived in Connecticut and here in Simpsonville. When she was young, Joanne says she could run faster than all the boys in her school! 
Joanne went to Hunting Island Secretary School where she could type 140 words per minute! 
Today, Joanne has two sons, aged 54 and 55. She also has two cats named Sofie and Rosey who live with one of her sons. She says that the things she is most proud of in her life are her two sons and her mom. 
When asked to share a story from her life that she will always remember, Joanne says, "I met Glenn Campbell and he kissed me on the forehead!" 
Joanne has lived at The Springs at Simpsonville for six and a half years and says her favorite part about living here is the food. 
If Joanne could share one piece of advice that she's learned throughout her life, it would be, 
"See as much of the world as you can while you are young and build a life that makes you happy." 
We are so glad that Joanne is part of our family here at The Springs at Simpsonville! She is a wonderful addition to our community!