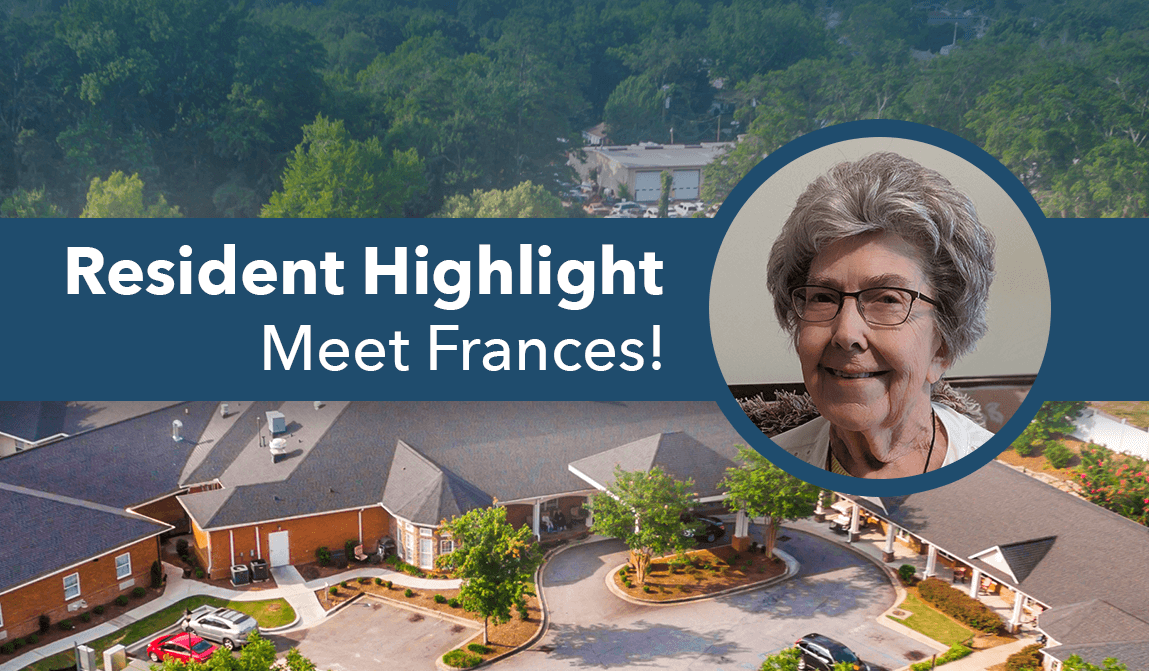 Frances – August Resident of The Month
Reading Time:
< 1
minute
The Springs at Simpsonville is proud to announce our August Resident of The Month, Frances! Ms. Frances is kind and delightful and always puts a smile on our faces. We are so glad to have her here at The Springs! 
Ms. Frances was born right here in Simpsonville, where she lived on Main Street with her parents and nine siblings. To her, family is everything. She remembers never fussing or fighting with her siblings (impressive for ten children!) and growing up extremely blessed. 
Ms. Frances has cherished memories of making ice cream with her family every Sunday. Even after all the children were moved out and married, they still came together on Sundays to make ice cream. 
Ms. Frances was married to her husband Gordon for 60 years. Together, they have one son who currently lives in Atlanta with his two children, Frances' grandchildren. 
In her free time, Ms. Frances has loved baking, sewing, gardening, working with the church, and spending time with her children. 
Frances loves living here at The Springs, and her mother lived here too! 
If Frances could share one piece of life advice, it would be: 
"Live for the Lord. Be kind to one another." 
We are so glad Ms. Frances is part of The Springs at Simpsonville family!