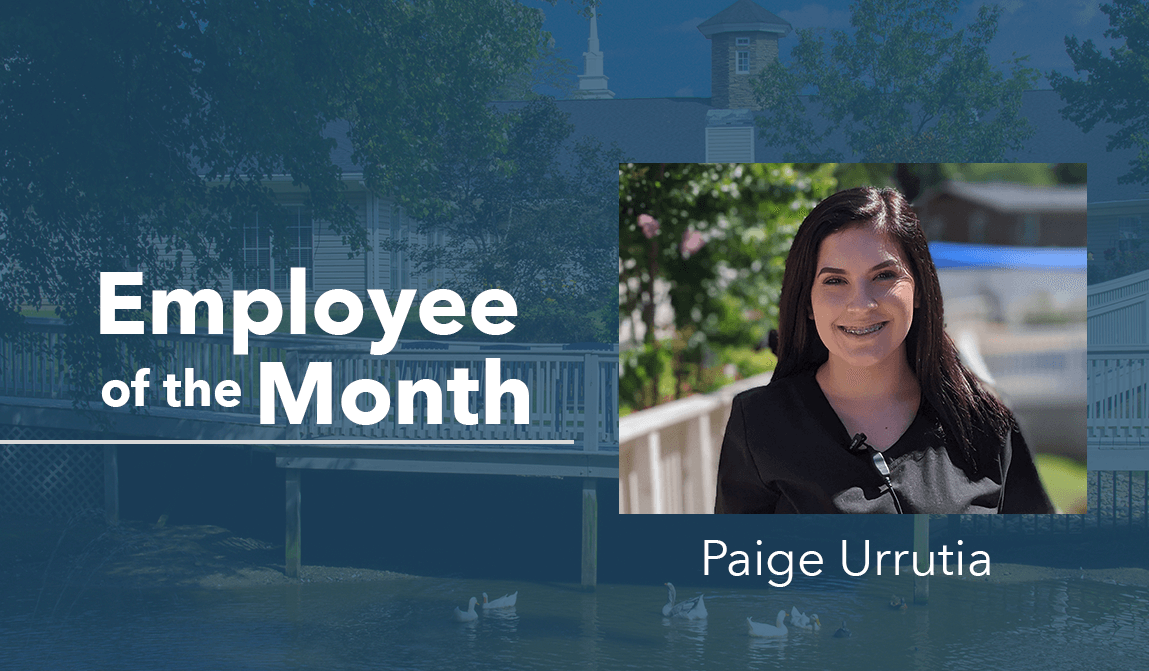 Paige Urrutia – August Employee of The Month
Reading Time:
< 1
minute
The Springs at Simpsonville is proud to announce our August Employee of The Month, Paige Urrutia! Paige is hard-working and caring and we are glad to have her on our team. 
Paige was born in Greenville and has spent her whole life here. She has a special bond with her grandparents, who raised her. Paige has also had an exciting month as she recently got married! She now lives happily with the man of her dreams and their two pit bulls. 
Paige is currently attending Greenville Technical College where she plans to obtain an associate's degree in Human Services by this fall. After that, she plans to transfer to Limestone to continue her education. 
When she's not working or going to school, Paige enjoys hiking with her husband and spending time with her family. 
Paige has been at The Springs at Simpsonville for three months. She loves being able to spend time with all the residents and hear their stories, and she says that she has great memories of singing and dancing with the residents. 
Paige is a caring and dedicated worker and goes out of her way to comfort the residents and make them smile. She says that she believes the smallest thing can go a long way to brighten someone's day. 
When asked why Paige is deserving of this award, resident Jim says, "She is one of the best bed makers, and she brings me my coffee first thing when I get up!" 
We are so lucky to have Paige as part of our family here at The Springs at Simpsonville!