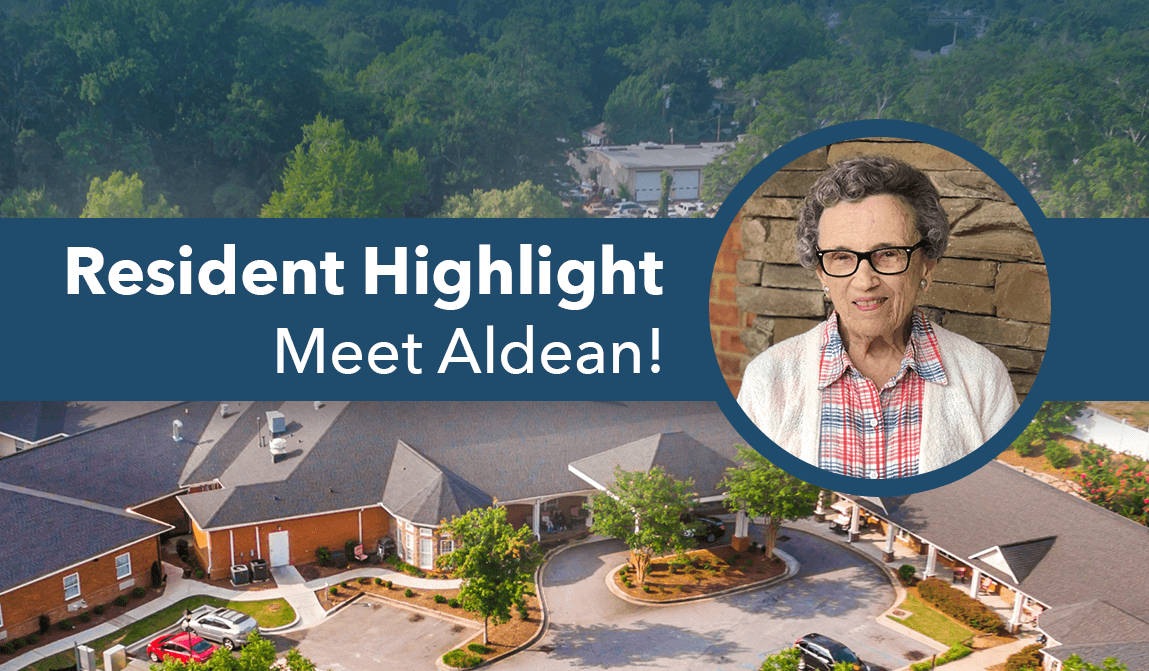 Aldean – June Resident of the Month
Reading Time:
< 1
minute
The Springs at Simpsonville's June 2020 Resident of the Month is Aldean! Aldean was born in Anderson, South Carolina. She had an older brother and a twin sister. She has lived all over South Carolina and even in Waco, Texas! 
Aldean graduated from Anderson College in 1948 with a business degree and later worked for the Department of Social Services for over 25 years. Aldean was 27 when she married her husband, Glyn, who was stationed at Donaldson Airforce Base after returning from Korea. Aldean and Glyn were married for almost 52 years! Together they had one daughter and two granddaughters. They enjoyed traveling to the beach and the mountains, and always had terrier dogs. 
Aldean is most proud of her daughter and granddaughters—she will always remember the first moments she held them in her arms. She is also involved in a church community, where she has been able to make great friendships with others who attend. 
Aldean is also extremely proud of her great health. She is 91 years old and is in great shape both physically and mentally! 
Aldean moved to The Springs at Simpsonville in July 2019. She thinks everyone here, staff and residents alike, are so friendly. She also loves her room and says there is a beautiful Crape Myrtle tree just outside her window. 
If Aldean had to share one piece of life advice, it would be (in her husband's words), "Don't worry, it will be alright." 
We are so happy that Aldean is part of our family here at The Springs!