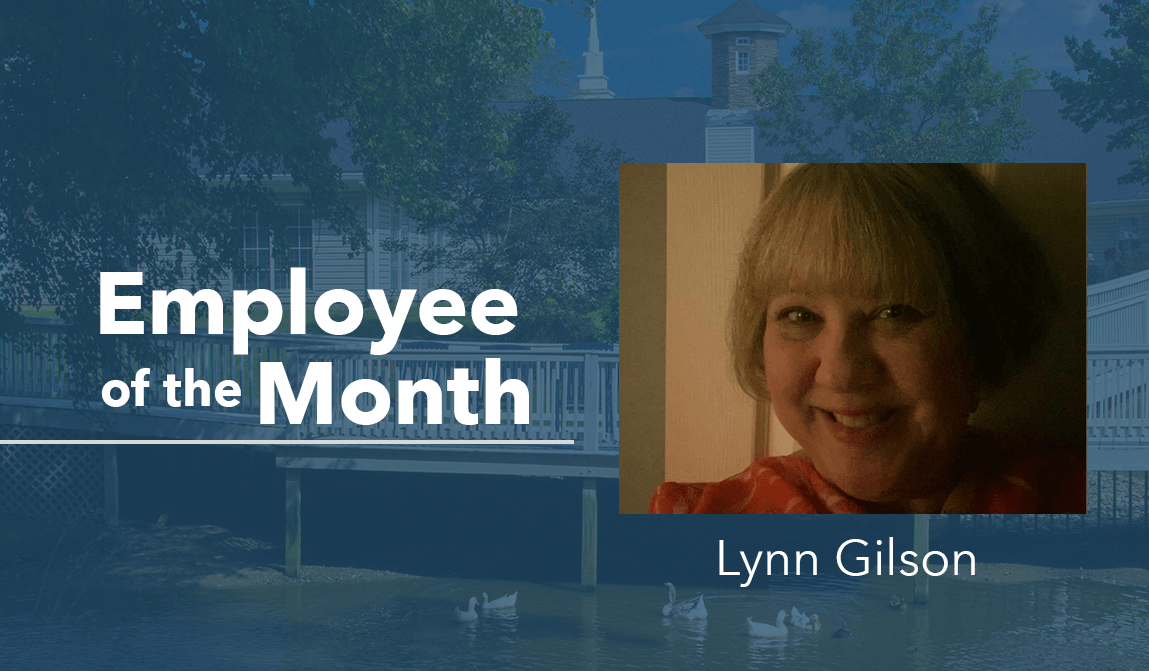 Lynn Gilson – Employee of the Month
Reading Time:
2
minutes
The Springs at Simpsonville's May 2020 Employee of the Month is Lynn Gilson! She was born in Albany, Georgia, but has traveled the world and had the opportunity to live in 14 states and one foreign country, Thessaloniki, Greece.
Lynn has one daughter, Marianna Christine, and three fantastic grandchildren, Ciara Lyn, Yianni, and Georgia – all residing in New London, New Hampshire. Lynn is married to her husband, Daniel, whom she loves dearly, and she has a sister in Tennessee. Lynn and Daniel have two Ragdoll cats MayaAngel and O'Malley, and two Chihuahuas Paco and Brutus. The couple also fosters children and tries to be strong role models for them. 
Lynn graduated from Gar-Field High School in 1979. She went to nursing school in Thessaloniki, Greece, and worked as a Hospice nurse. She had a calling for this and loved caring for the elderly population. Later in life, Lynn went to school in Kenmore, Washington, to become a Certified Pet Groomer. She became a CFMG Certified Feline Master Groomer owning Reigning Cat's and Dog's in Vermont, and then The Majestic Cat right here in Simpsonville, South Carolina.
The three things Lynn is the proudest of in her life, include:
"The courage and willingness to open our home up to children that need a stable, loving environment, whether it be for a week or years." 

Being a cancer survivor.

And, the most precious gift from God, being a mother and a grandmother.
 Lynn loves to learn and stay busy. Her favorite hobbies and pastimes include organic gardening, classical music, spinning yarn on her spinning wheel, knitting, making and preparing traditional dishes from different countries, like Perogies, an authentic dish of Poland, and Baklava, a Greek dessert. She is a student of piano, and her latest joy is learning the Carolina Shag
While Lynn has only worked at The Springs for a few months, she can say this: "I have found a community that I absolutely love and enjoy being a part of."
Her favorite of The Springs is the feeling she gets every day when she comes to work; she loves what she does and enjoys her work.
To Lynn, "every day is another chance to make someone's day special; a touch, a smile, an ear to listen, a good cry, a laugh or two. Find a way to connect with someone, and this can really make a difference in how a person feels that day."
We are so grateful that Lynn is part of The Springs family!