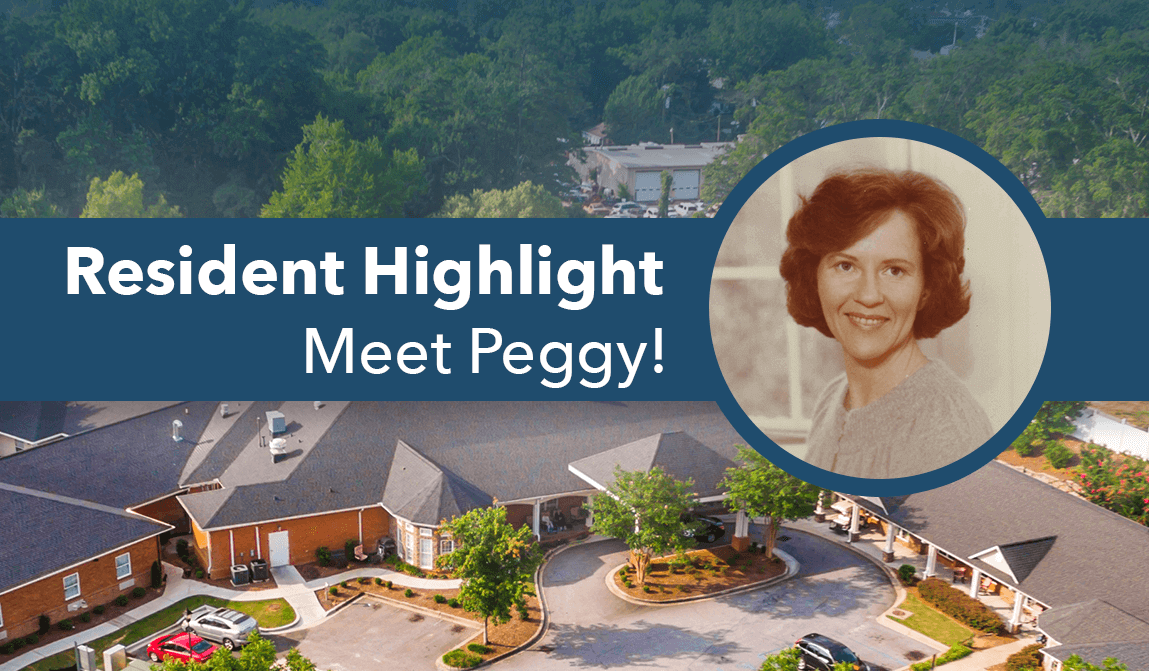 Peggy – Resident of the Month
Reading Time:
2
minutes
The Springs at Simpsonville's March 2020 Resident of the Month is Ms. Peggy! Peggy was born on Christmas Eve in 1938. Her father was a carpenter and her mother was a homemaker. She has always lived in South Carolina and spent most of her childhood growing up in Liberty, SC. She went to Liberty High School for a while and graduated from Daniel High School.
Peggy started playing piano around 8 or 9 years old and has always had a huge love of music. In high school, she played the saxophone in her high school band, and she eventually learned to play the organ by ear, as well. Peggy has shared her musical gifts with so many people in her family and community by playing for weddings and in different church groups.
Peggy did work as a bookkeeper for many years because she loved math but primarily stayed at home raising her two beautiful daughters, Tracy and Cherri, who both live in Fountain Inn, SC. Now Peggy has four grandchildren, two are married, and two are still attending college.
Peggy has always been a wonderful cook and seamstress. She enjoyed making a lot of her children's clothes as they grew up and even sewed the drapes in her house by herself. A lover of learning, she has always been interested in taking classes in sewing, creative writing, psychology, cake decorating…you name it! In her free time throughout her life, Peggy enjoyed volunteering at Greenville General and Hillcrest Hospitals, traveling to cities like New York and Las Vegas, and working in her yard or tending her garden.
Her daughters say, "What makes Mom so special to us I think is her creativity. She's always stayed busy doing something, from playing the piano/organ to working in the garden … AND she always wanted to make things pretty! It didn't matter whether she was baking bread, wrapping a gift, sending a card, decorating her home, etc., she ALWAYS put extra time into making it look beautiful!"
Peggy plays the piano before lunch and dinner. Residents gather early just to hear her play! Peggy has been living at The Springs at Simpsonville since December 2019 and we are so grateful to have her musical talents and creativity-inspiring all of the residents in the community!