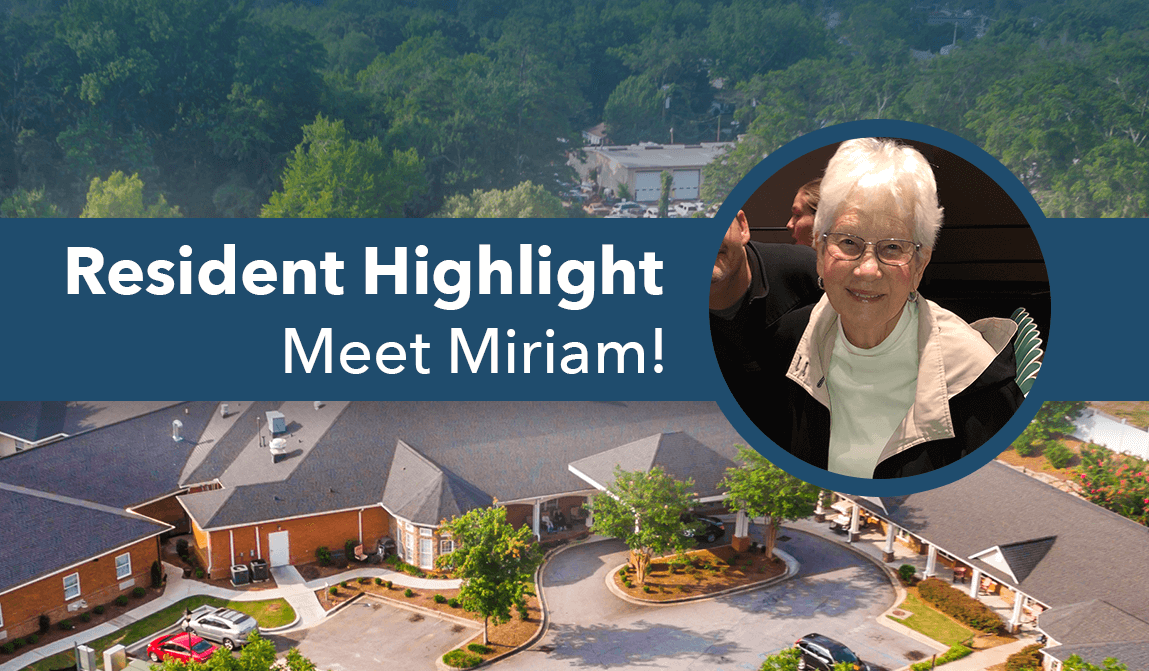 Miriam – Resident of the Month
Reading Time:
< 1
minute
The Springs at Simpsonville's December Resident of the Month is Miriam! 
Miriam was born in Charlotte, North Carolina, but has lived all over both North and South Carolina before ending up here at The Springs in Simpsonville, SC.
Miriam attended Reynolds High School and went on to Wake Forest University. She played on the first Wake Forest tennis team and graduated with a master's in English and Counseling.
Miriam was married to her husband, Lawrence, for many years before he sadly passed away about two years ago, but she is so proud of the family and life they built together. Lawrence and Miriam had three children, eleven grandchildren, and nine great-grandchildren!
We asked her daughter, Tammy, what makes Miriam so special and she said:
"We think Mimi (Miriam) is one of the most spiritual people in our lives, and she has spent her life guiding teenagers as a counselor in high school. Up until last October [2018], she was one of the most active and vital 83-year-old's you could ever meet! She worked out three days a week, went to church every Sunday and Wednesday, was a Weight Watchers lifetime member and went to meetings every week, and drove all over Greenville on her own! She has been very involved in her church with Sunday school, choir, missionary trips to Africa (that's where her son, Cliff, who is a missionary currently lives), and dedicated her life to helping others. She is wonderful with people and didn't retire as a high school counselor until she turned 80! She has a beautiful singing voice as well, and we all love her dearly!"
The Springs at Simpsonville loves Miriam as well, and we are so grateful to have her as part of our community!