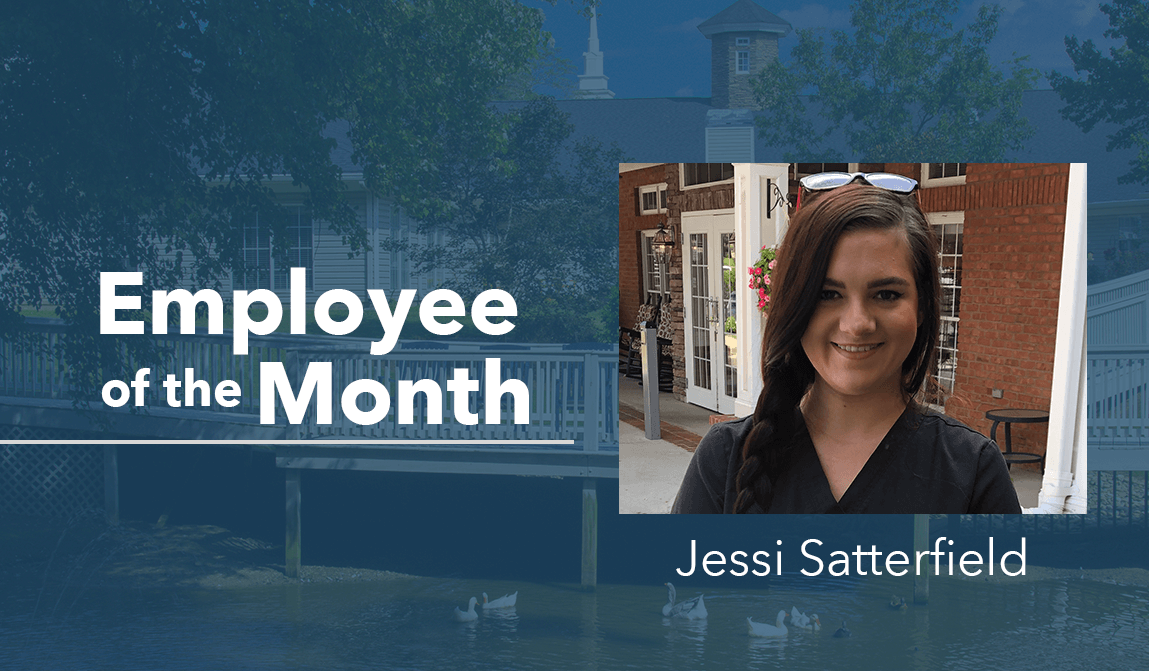 Jessi Satterfield – Employee of the Month
Reading Time:
2
minutes
The Springs at Simpsonville's September Employee of the Month is Jessi Satterfield! Jessi is originally from Myrtle Beach, South Carolina. She lived in a couple of other places in the state, such as Pelzer and Simpsonville, before moving to her current home in Belton.
Jessi is one of four kids. She has a sister named Carol and two brothers, Joel (24) and Josh (20) who are both joining the Marines. She also has two dogs, Buddy and Dixie, and two cats, Mr. Cuddles and Munchkin. Jessi is a graduate of Bob Jones Academy and would eventually like to go back to college to pursue her nursing degree.
Jessi took care of her own grandparents for a year and a half, full-time, which is what originally drew her to The Springs at Simpsonville. She enjoyed spending time with them and caring for them so much, she knew that caring for elders was what she wanted to do for a living.
Jessi has been at The Springs at Simpsonville now since February of 2018, and her favorite thing about being a care partner here is getting to spend time with all of the residents and hear their stories about life and growing up. She says the most important thing she has learned is that "Compassion goes a long way." Jessi is certainly a very compassionate and caring staff member, and we are grateful she is part of the team at The Springs.
In her free time, Jessi enjoys hiking, shopping, and coming to The Springs—even if she's not working! She will stop by on her days off to have extra time to visit with the residents and give them a hug!
Jessi represents the care and attention we serve at The Springs at Simpsonville so well, which is why she is our September Employee of the Month. Join us in congratulating her!