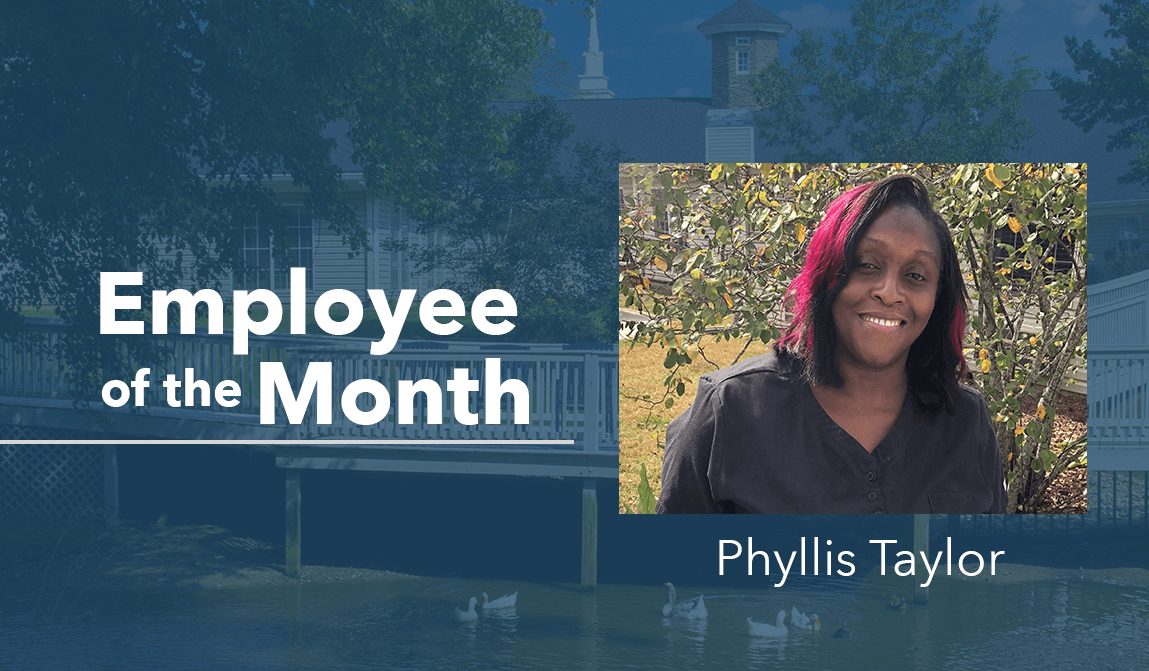 Phyllis Taylor – Employee of the Month
Reading Time:
< 1
minute
One of the things that makes The Springs at Simpsonville unique is the long-term tenure of so many of our fabulous care staff. The caregivers at The Springs interact and build relationships with each resident on a daily basis and help to make our community a warm and loving home for so many. Phyllis Taylor is a great example of these wonderful caregivers and that is why she is our November Employee of the Month!
Phyllis is from Laurens, South Carolina, not at all far from The Springs, and attended Clinton High School. She has four children—Tamara, Demetris, Bianca, and Chrissy–and six grandchildren—Jalaysia, Wycameron, Omairye, Craniyah and Cantonia. Once she was married, her kids and her grandkids became her entire world. Spending time with family is a top priority for her, and she is especially excited about taking one of her grandbabies to Disney World this November!
Having been at The Springs for two years, Phyllis cares for the residents there with the same passion and care. She loves getting to talk and visit with residents.
"They remind me of my parents, and it makes me want to take the absolute best care of them and be around them as much as I can."
We are so grateful to have employees like Phyllis who truly care for our residents with the same care and attention they would if it was their own family member. It is part of what makes The Springs at Simpsonville a great place to live!
To learn more about our employees and residents, be sure to like and interact with our Facebook page!