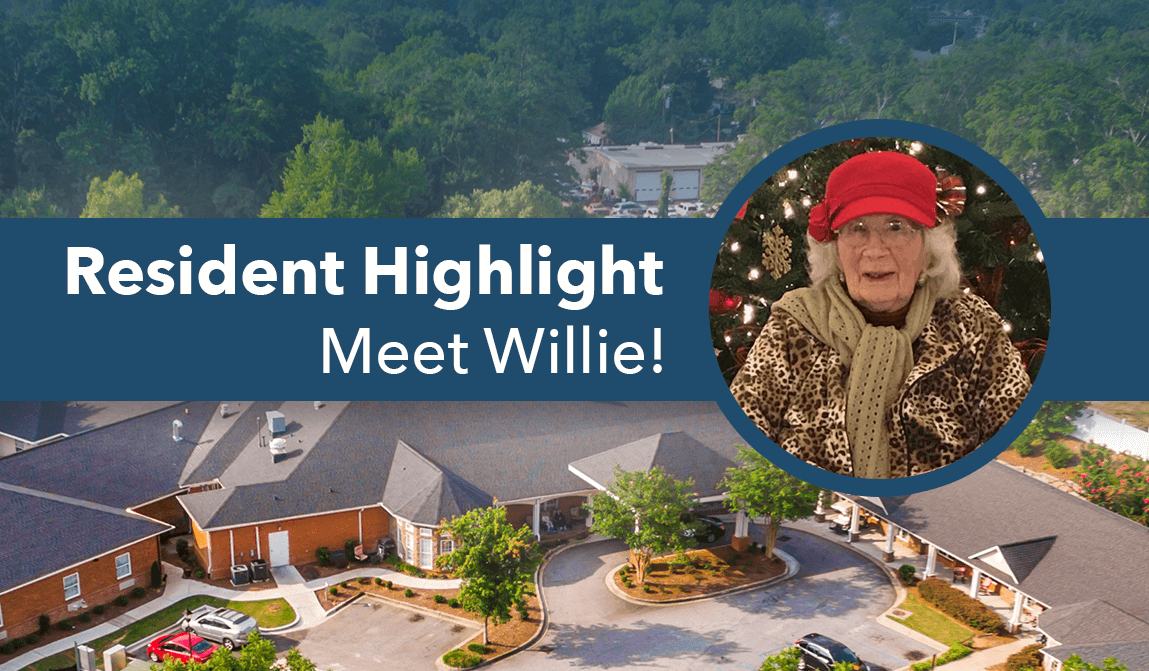 Willie – Resident of the Month
Reading Time:
2
minutes
Willie is originally from Greenville County, South Carolina, and though she left, we are so grateful she has returned and now calls The Springs home since 2015.
John, Willie's husband, had served overseas in the Pacific during WWII, and Willie worked welding aircraft wings and was a proud member of Rosie the Riveters!
They met and were married in Miami, Florida where John ran a construction business building homes. While John was running the business, Willie had a couple of different jobs, including a Department Manager position at J. Byron's, some modeling appearances, and raised their three beautiful children.
While living in Florida, the family enjoyed boating, salt and freshwater fishing, trips to Key West, horse races, and dog races. They often gathered friends together for barbecues and enjoyed the Miami sand and sun!
Once her husband retired, they moved back to South Carolina, and John spent a lot of time working in his garden. He grew peanuts, corn, okra, tomatoes, cucumbers, melons, watermelons, sunflowers, peas and broccoli which he gave to his neighbors. John and Willie always took a lot of pride in what he grew!
One of the most important things John and Willie grew was their family! They not only had three children but also five grandchildren and four great-grandchildren.
We love having Willie's smile around to light up the halls of The Springs and are delighted that she is December's Resident of the Month!
To learn more about our extraordinary residents, please subscribe to our newsletter!