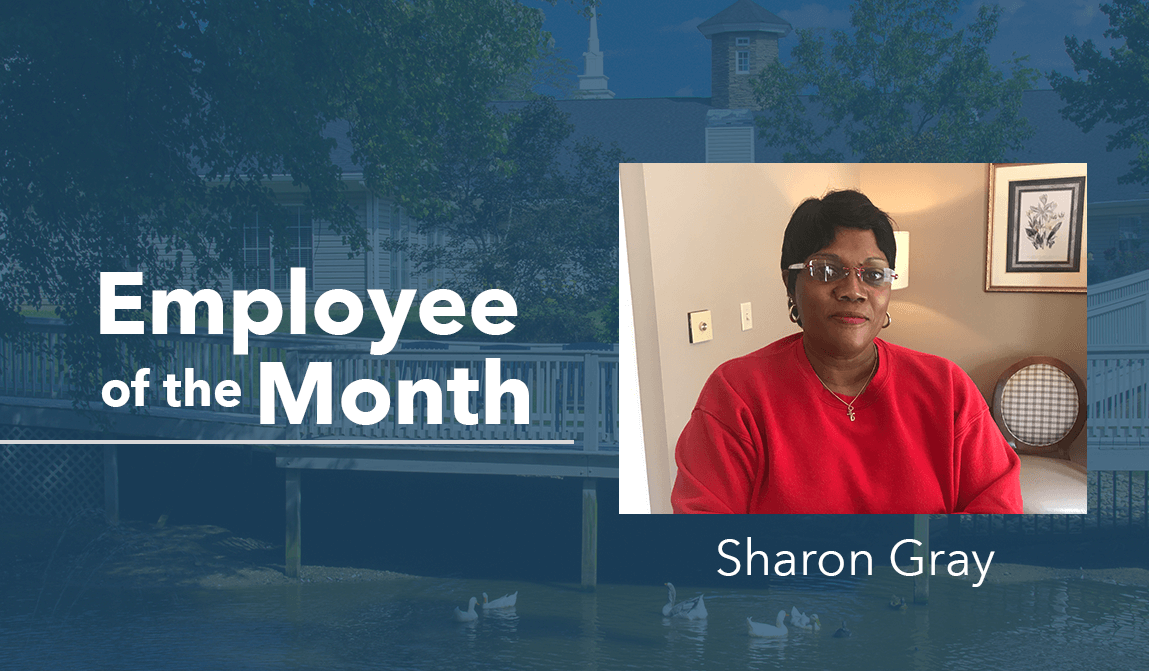 Sharon Gray – Employee of the Month
Reading Time:
< 1
minute
Congratulations to Sharon Gray for being the September Employee of the Month! Sharon is right here from our little town of Simpsonville, South Carolina. She has two sons, with twenty years apart. Her first son, Mario, is forty-one years old. The youngest, Isaac, is just 21-years-old. Sharon also has two grandchildren, Gabby who is 9 and Nathan who is 19. They are all the loves of her life, and she feels so blessed to have them. Sharon also deeply loved the family pet a black lab, Smokey, who recently passed after 16 years of love.
Sharon is a loving and caring person. She is also a survivor. Sharon had breast cancer and miraculously beat it! After winning her battle, she gets to enjoy her favorite activities, which include anything outside such as walking and riding her bike.
The Springs at Simpsonville is proud to have had Sharon working here for 17 years. She is one of the most talented Medical Technicians we have. Sharon's favorite thing about working at the Springs is being able to help others while putting a smile on someone's face. She gets to use her caring and loving characteristics every day at work.
Surviving cancer makes you a superhero. We are so proud to have our own superheroes in our residency and on our staff. Schedule a visit and learn what other super things happen here at The Springs at Simpsonville!