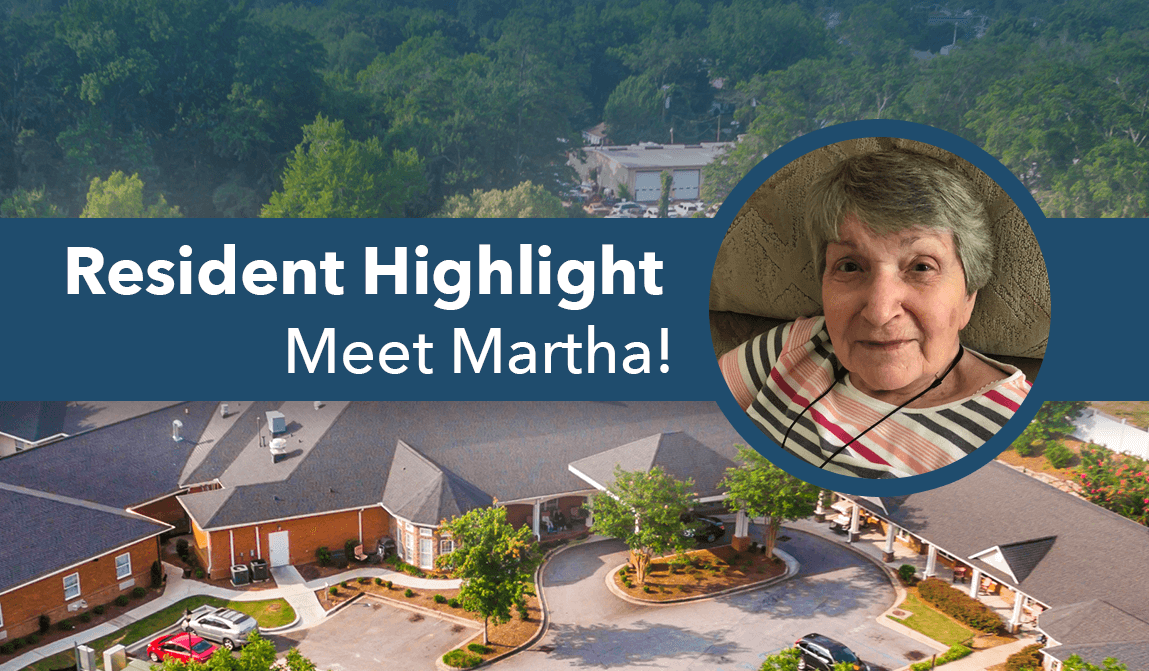 Martha – Resident of the Month
Reading Time:
< 1
minute
At The Springs at Simpsonville, we love all our residents and enjoy showing them some recognition. With that being said, our August Resident of the Month is Martha!
Martha is such a joy to sit and chat with and to see around the community! Martha is 82 years old, and spent her life in Greenwood, South Carolina until she moved to Greenville 40 years ago. Growing up, she had a cat named Tom and, later in life, a Miniature Pinscher named Thunder.
Martha was married to her husband, Manuel, for 33 years. He worked at Piedmont Natural Gas as a supervisor, and together they had one daughter, Cecelia George and one son, Timothy Knight.
Martha was a hostess and seamstress in Greenwood, and after she moved to Greenville, began working at the Pepto-Bismol plant. Eventually, she began working at Chick-fil-A and was employed there full-time for thirty-five and a half years! Working for Chick-fil-A was by far one of the biggest highlights in her life. Martha said working there helped her with the grief she had after losing her husband.
Martha loves telling stories about working at Chick-fil-A. She actually specialized in making their famous chicken salad, coleslaw, and lemon meringue pie (before they were discontinued). She said it always made her feel great when customers complimented on how good the chicken salad was because she was the one who made it.
Martha enjoys reading, gardening, and spending time with the children in the neighborhood next door. She also enjoys attending services at Grove Road Baptist Church.
We love talking with Martha about her colorful past and celebrating her future here at The Springs. If you have a loved one that would benefit from living with fun, enjoyable neighbors, then schedule a visit today!