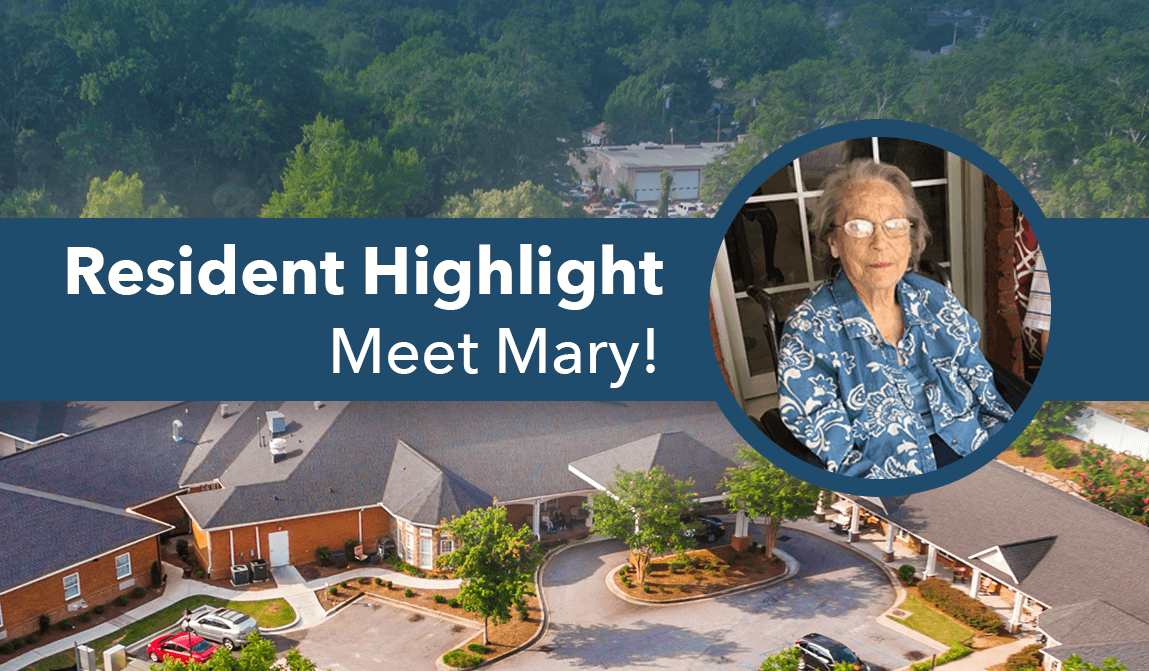 Meet Mary H. – Resident of the Month
Reading Time:
1
minute
Congratulations to Mary H., our June Resident of the Month for The Springs! Mary was born on September 16, 1931, right here in Simpsonville, South Carolina! She was the only daughter in a family of seven, and her four brothers took great pride in annoying and doting on her!
There was nothing she could not or would not do to help around their farm. While attending Simpsonville High School, she met William a.k.a. "
Mule," fell in love, and married him on January 26, 1951. Mary worked as a bank teller helping to put William through pharmacy school. After the birth of her children, she devoted her time to her family and friends as a homemaker.
Mary is a loving mother of three with 5 grandchildren and 2 great-grandchildren. Her family describes her as the Proverbs 31 – wife and mother through and through. She has always enjoyed cooking, knitting, and crocheting. Mary is also a member of First Baptist Church, Simpsonville where she was active in her circle and the Senior Choir for many years.
She has now been a member of The Spring's family for three blissful months. Mary's husband, William, comes here and visits her every single day. They enjoy sitting on the porch and sharing stories with each other. We love having Mary here to brighten our days!
If you know someone who works or lives in The Springs, be sure to subscribe to our blog!