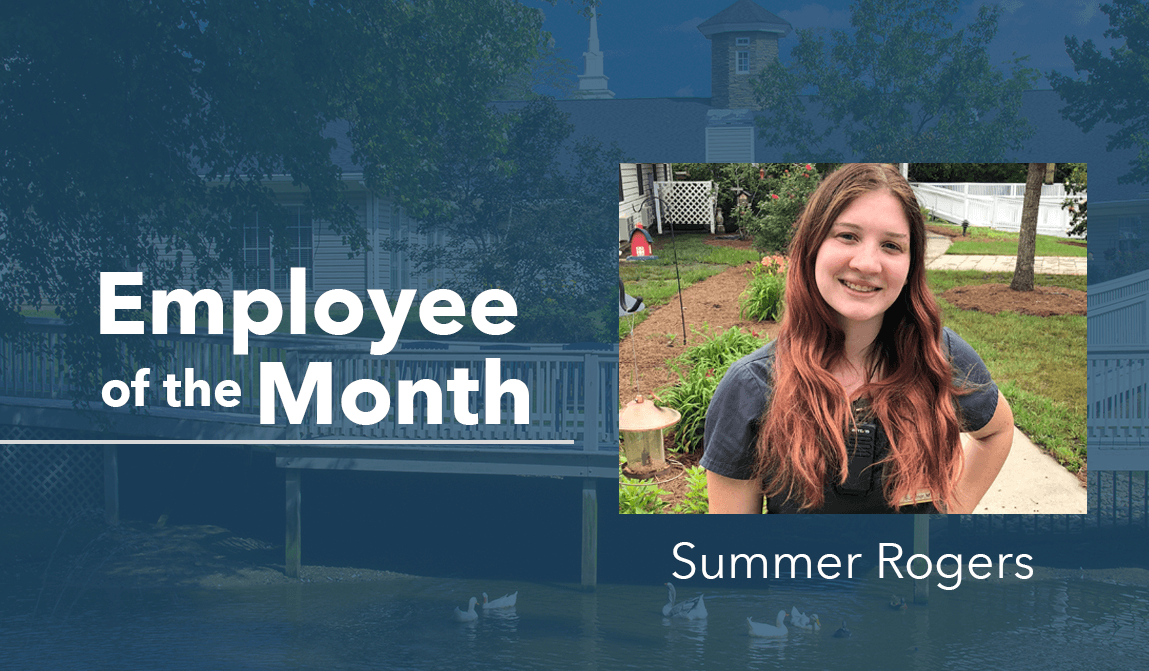 Summer Rogers – Employee of the Month
Reading Time:
< 1
minute
Congratulations to Summer Rogers, our June Employee of the Month for The Springs! Summer is originally from Pelzer, South Carolina. She is the youngest child of her family with three older brothers, so she can handle whatever task is thrown at her. Summer went to Woodmont High School and graduated in 2017. She has a boyfriend, Stephen, and they have been together for 3 years. Although she has no children, she is an awesome aunt! Summer loves going to the beach and says that it is her favorite place to go!
Summer is a Caregiver and a Medicine Technician here at The Springs and has been part of our family for almost a year now.
"I've worked in the industry since I was in high school and I have loved every minute of it. I love working at The Springs because of the one-on-one time I spend with the residents. You learn their likes and dislikes. It is like having a lot of grandparents. I love being able to paint their nails and bond with them. "
When Summer is not working at The Springs, she enjoys working at her farm. She loves taking care of her goats, chickens, ducks, and horses. Summer also enjoys gardening; she plants tomatoes, green beans, okra, squash, and peppers! Summer's hobbies include canning the vegetables from her garden for the winter time.
We are glad to have such a well-rounded individual as part of The Springs family. Summer is always hands-on with helping the residents and connecting with them. If you have interacted with Summer at The Springs, feel free to share your story below and mention how she has worked with you or your loved one!