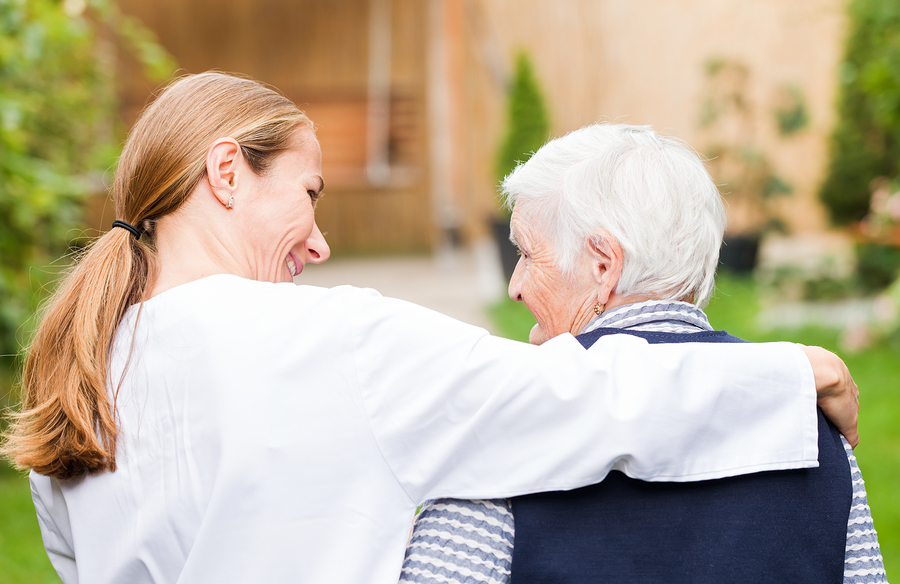 Three Reasons Spring Is a Great Time to Look into Assisted Living
Reading Time:
3
minutes
There are some wonderful reasons why people love spring, especially when they live in the northern region of the country. While springtime may not have the same impact in Florida, Southern Georgia, Alabama, Mississippi, Louisiana, or even Texas and Southern California, it can certainly be refreshing when you live in New England, Pennsylvania, Ohio, and all the way across to Oregon and Washington. Assisted living is a wonderful senior care option for aging men and women to consider for some amazing reasons.
In reality, people love being able to open windows and doors and spend some time in the fresh air, especially after a long, cold, difficult winter season. For a person in their 70s or 80s, those rites of spring don't fade but become even more precious.
It can sometimes be difficult to convince an elderly person to even think about assisted living, mostly because they have the wrong idea about it. There are plenty of misconceptions about what assisted living is and what it offers.
Spring is a great time to sit down and discuss this senior care option with your spouse, aging parent, grandparent, or even a close friend who you recognize is having increasing difficulty with mobility, health issues, or other challenges that are making it tougher to remain home and safe.
Here are three reasons why to consider senior care at assisted living.
Reason #1: The world seems to feel fresher.
Try to convince somebody in the heart of a difficult winter to make a move they might not be enthusiastic about, and you'll have a much bigger fight on your hands. That's because, at least in those northern regions of the country, the world seems to have a gray cast to it.
Everything seems duller. It's not as bright, colorful, warm, or inviting. In the springtime, though, with the crocuses, tulips, blossoms, and even the trees beginning to bloom, it's a reminder that life is (once again) returning to the world around you.
This makes everything seem a little better, and that's a great time to begin looking at quality assisted living communities.
Reason #2: A focus on outdoor life.
For a senior who may have difficulty getting around the house, going outside and just enjoying a few moments in the fresh air might be almost impossible, especially if their support system, their family caregiver (like an adult child, for example) might not be able to stop by until the late evening hours.
At assisted living, they will be able to go out and enjoy the grounds, perhaps sit on a park bench and watch the birds, or just stroll the area in a safe and controlled environment.
Reason #3: Wonderful activities.
A quality assisted living facility may provide a number of activities for its residents. Some of these could be season-related, like planting flowers or a garden, and that can be inspiring to many seniors.
Some facilities may have access to community gardens or even have them on their grounds. This can offer wonderful exercise, a chance to reconnect with nature, and to enjoy fresh air on a regular basis.
There are plenty of other wonderful reasons, but however you look at it, right now is the optimal time to consider assisted living.