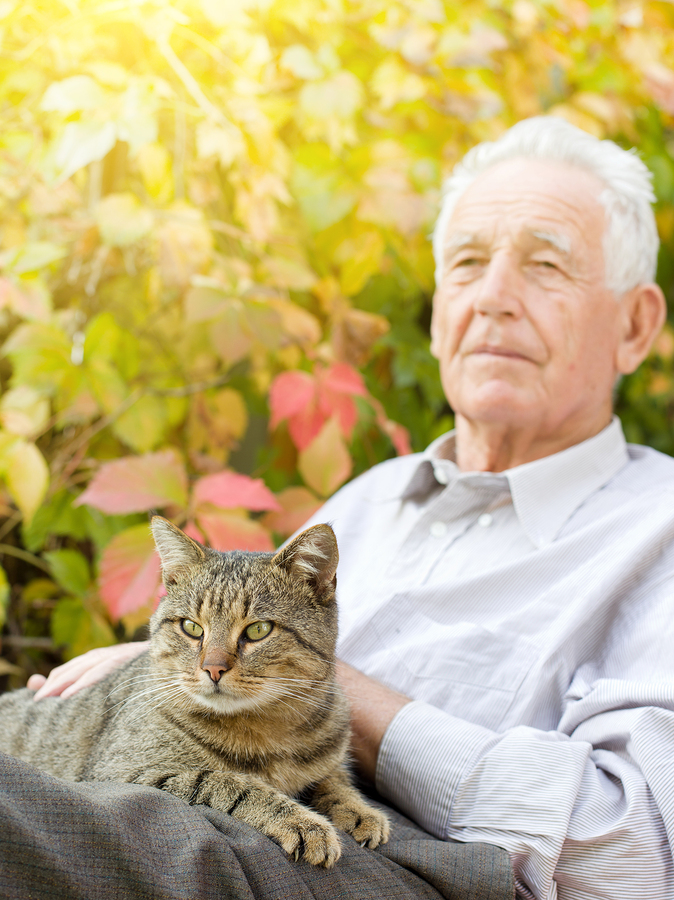 Can a Beloved Cat Come Along to Assisted Living?
Reading Time:
3
minutes
April is National Pet Month and when an elderly senior, like your parent, may require more than what companion home care could offer or any other type of care, assisted living is a great option. Some assisted living communities will provide short-term stay options, so your senior could see exactly whether or not this would be optimal for them for elderly care services at this stage in their life. If they have a pet, like a beloved cat, this often leads people to assume they can't consider assisted living, at least not at this time.
In reality, though, every assisted living community is different, which means there may be a wonderful, high quality facility in the area that accepts certain pets. Seniors shouldn't expect to be able to take large animals, like great Danes or mastiffs, and maybe not even every type of pet there is, but some may offer provisions for pets, for good reason.
Pets can help seniors in many ways.
Not only do common household pets provide companionship, but they can also help stave off deeper feelings of isolation and loneliness for some people in advancing years. It may not work for everyone, but your senior may have a close connection with this beloved cat and simply don't want to give that up, not at this stage in their life (if they can help it).
Studies have also shown that the simple act of petting an animal, like a cat, can help lower blood pressure, hypertension, and even anxiety.
Nowadays, more people are turning to assistance animals, sometimes referred to as service or support animals. These are most commonly small to medium-sized dogs and cats. However, there may be other types of animals, too.
The laws are constantly changing about service animals as well as support animals, but so far, most businesses are not legally required to accept all support animals. Service animals, such as those specifically for blind or even diabetic or epileptic individuals may be exceptions to the rule, though.
Yet, your average, everyday household pet, like your senior's beloved cat, may find space available to remain with them, depending on the facility.
Contact the assisted living community directly about their pet policies and elderly care.
The best way to find out if your parent would be able to bring their beloved cat along with them, even if it's only for a short-term, exploratory stay, is to speak to an administrator directly.
Some quality assisted living communities, which make up the best elderly care options for many seniors, will accept certain animals under specific conditions. These conditions may include an extra deposit, limitations on which rooms they can stay in (which may affect availability), and of course whether the animal is up to date on vaccinations or other veterinary issues.
Keep in mind that it's not a complete hard and fast rule whether pets are or are not allowed at any given assisted living facility, so approach this topic in a case-by-case or facility-by-facility manner. And remember, certain pets can offer incredible emotional and mental health benefits to aging seniors, even those who require elderly care.