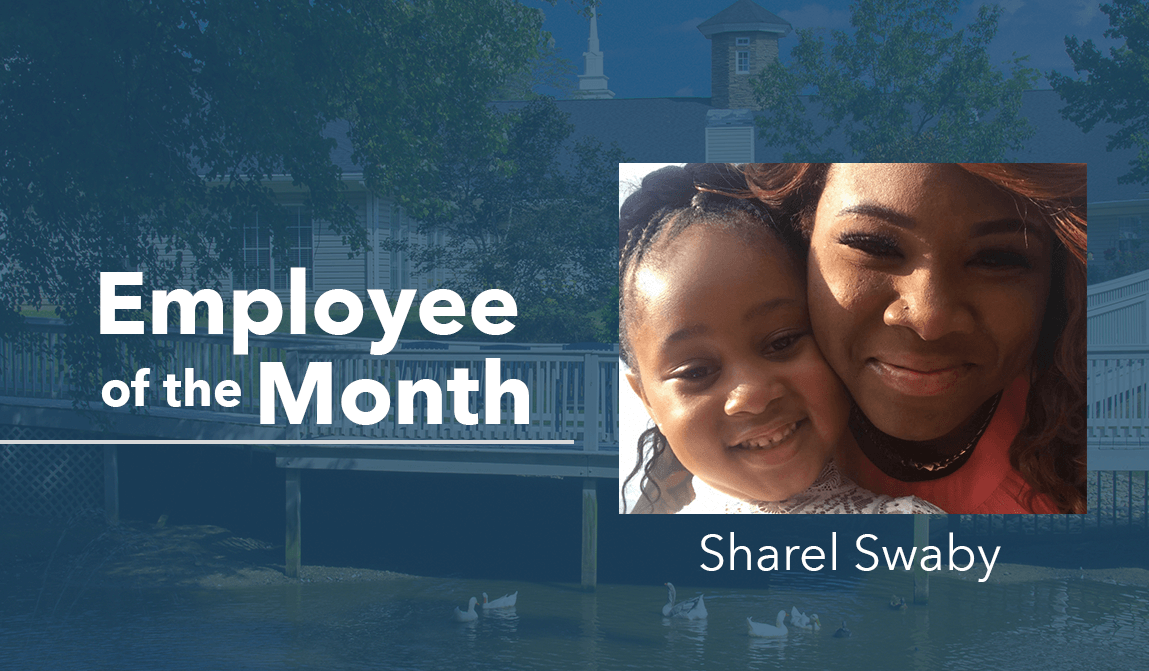 Sharel Swaby – Employee of the Month
Reading Time:
< 1
minute
The Springs at Simpsonville's employee of the month for August 2019 is Sharel Swaby! Sharel is originally from Fort Pierce Florida but now lives in Hendersonville, North Carolina with her husband of three years, Ryan. She has two beautiful step-daughters: Cieria, age 9 and Erica, 2. They also have two dogs: Saddie and Biggie.
Sharel attended Fort Pierce Westwood High School and after moving, attended college at Greenville Technical College. She is extremely proud of the education that she has completed. Sharel's most important moments to date in her life have been completing her college education, getting married to her husband Ryan, and helping take care of her parents from Florida. In her spare time, she loves traveling all over the Southeast and the United Staes. She has been to New York, Boston, Alabama, Georgia, Tennessee, and Florida.
Sharel has been a caregiver at The Springs at Simpsonville now for two years! She loves getting to spend time getting to know the residents and talking with them. She loves that they are each unique and have different stories and personalities. She especially loves helping residents when they first move in. She likes getting to be there for them to help them feel at home and comfortable. We are so grateful for Sharel's ability to welcome new people to our community.
Sharel says that the best thing she has learned from The Springs at Simpsonville is that every day is going to be different, but you should always put a smile on your face! Congratulations Sharel!