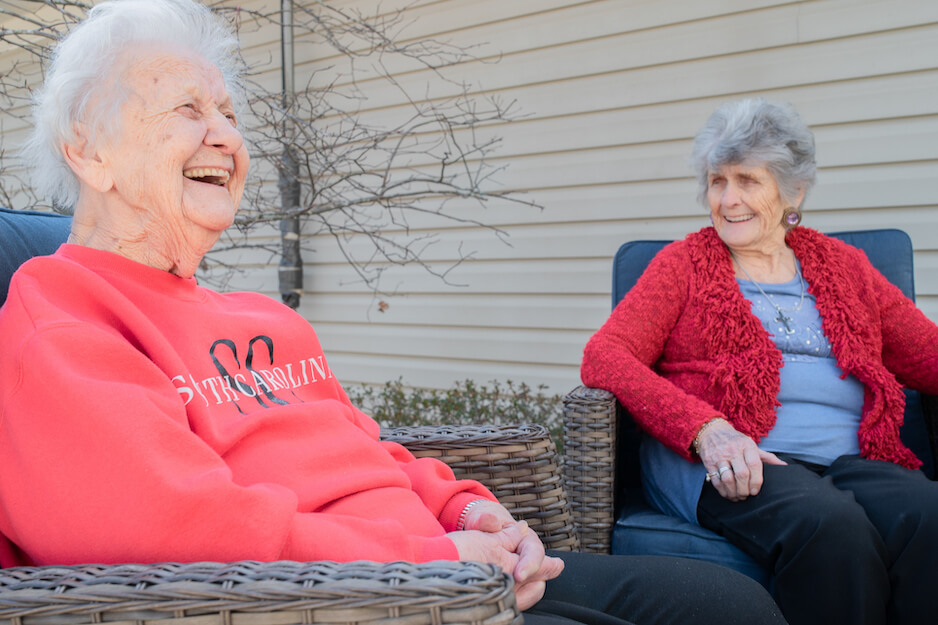 Senior Health Benefits of Staying Mentally, Physically, and Socially Active
Reading Time:
2
minutes
One of the best things a senior can do for their health is finding purpose and engagement. From physical activities to mental exercises, the health benefits for seniors that push for increased engagement are prevalent. 
At The Springs at Simpsonville, we provide our community members with productive activities that help them engage and live a fulfilling life. A community's purpose is to provide a safe, comfortable, and fulfilling experience to their residents, and that is a sentiment shared by The Springs at Simpsonville. 
Mentally Stimulating Activities
Brain activities are essential in every step of life. An unstimulated mind can result in many adverse side effects that amplify with age. Mental activities can range from reading a book to completing puzzles and brain teasers. The health benefits from these activities include boosting your mood and assisting to delay the effects of Alzheimer's disease. Brain stimulation is an incredibly important part of leading a healthy and happy life, especially for seniors.
Socially Stimulating Activities
Social isolation is a genuine and increasing issue among seniors. According to the National Institute on Aging, "about 28 percent of older adults in the United States, or 13.8 million people, live alone… but many of them are not lonely or socially isolated. At the same time, some people feel lonely despite being surrounded by family and friends." When a senior feels socially isolated, it can lead to feelings of depression. Activities that stimulate socialization and engagement provide several health benefits for seniors to counteract negative feelings.
Communities like The Springs at Simpsonville provide much-needed social stimulation for our residents. While it may seem like staying home is the best option, sometimes it can restrict certain aspects of life. Social activity can lead to a healthier mind and improve your quality of life.
Physical Activities 
Physical activities provide apparent health benefits for those of any age, including seniors. What you may not realize is the scope of these activities. A physically active lifestyle doesn't mean you have to hike a mountain every weekend; it means you engage yourself even just by walking. Walking your favorite trail and getting fresh air may prove to be sufficient for your needs. 
Physical activities can improve your health in numerous ways, including improving your mental health, as well. At The Springs at Simpsonville, we understand the importance of these activities, and that is why we encourage our residents to participate!
Maintaining a healthy lifestyle is very important as you age. Participating in mental exercises, socialization, and physical activities provide plenty of health benefits for seniors. It may be hard to participate in some of these activities if you find yourself living at home, alone. The Springs at Simpsonville can help! We help our residents be a part of a genuine community and feel truly at home. Retirement doesn't mean the end of adventure; there are plenty of experiences to be had! Schedule a visit with us today and see what we have to offer!