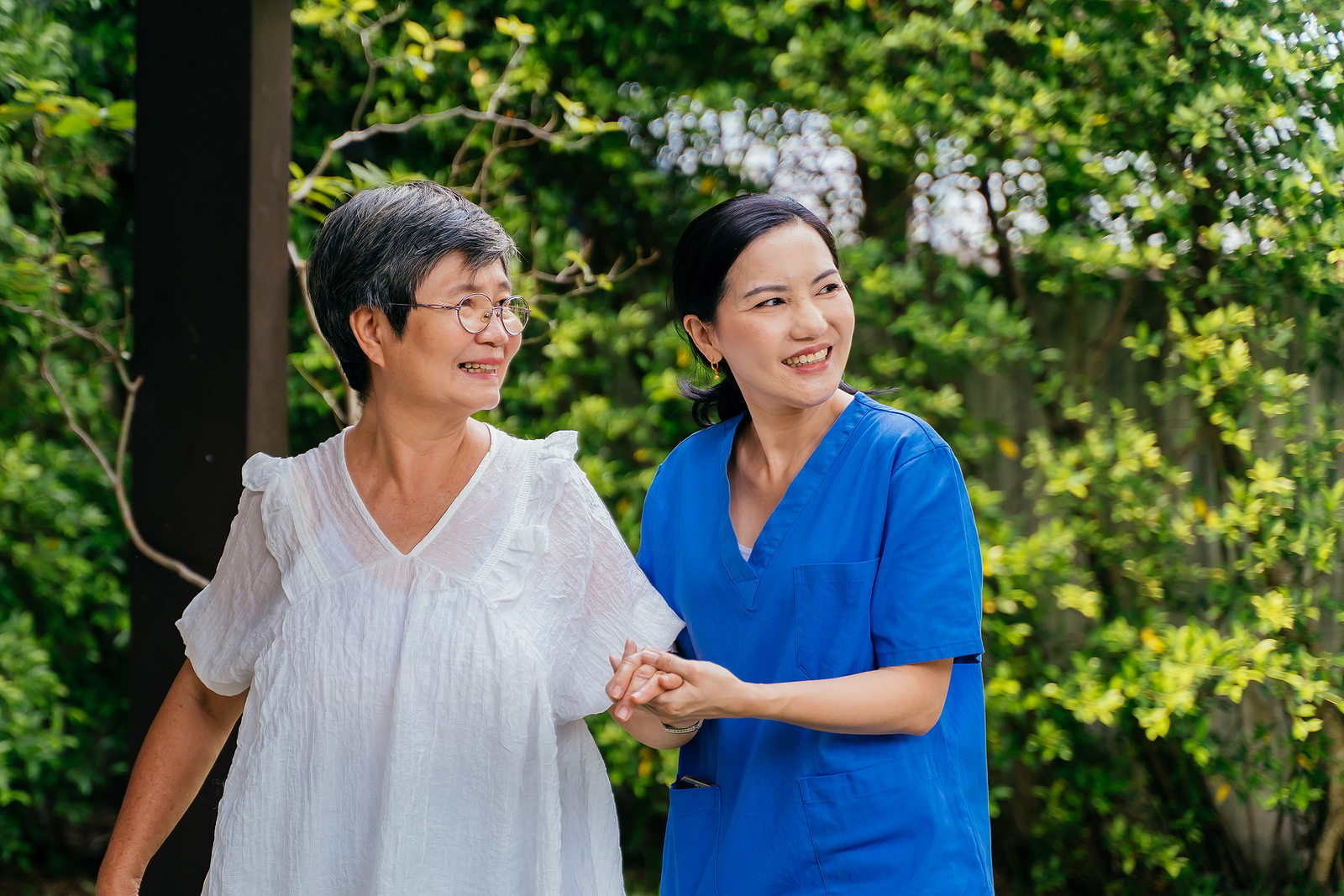 An Assisted Living Community Can Make Hearing Loss Easier
Reading Time:
3
minutes
Hearing loss can affect every aspect of life. Unfortunately, many people will experience some type of hearing loss as they get older. This is probably true for each subsequent generation, especially for those who exposed themselves to extremely loud noises, whether music, machines, cars, or other aspects of life. For an aging senior who is struggling with hearing loss and for whom activities of daily life are simply growing more difficult by the day, assisted living is a senior care option to consider.
There are steps people can take to improve the quality and ability to hear, but as hearing loss progresses, it can make living a bit tougher. It will certainly impact communication.
The right assisted living community for senior care can make things a bit easier for those seniors who are dealing with hearing loss, vision loss, or other impairments. Assisted living can make a difference in a variety of ways.
Let's look at a few ways now.
1. There would be constant support.
The staff at a quality assisted living community will be available for the senior when he or she needs it. That elderly person might have difficulty hearing a loved one on the phone. They may not hear announcements all the time. They may struggle to meet new people or make new friends simply because they don't want to struggle to catch conversations.
The staff at assisted living have seen it all. They worked with many residents who have gone through similar hearing loss challenges. They know how to best help these aging men and women. They can help this senior, too.
2. They can take advantage of assistive technologies.
Whether it's video chat features on an iPad, closed captioning on the TV, or any other technology that is in development or will be developed in the future, this next level of technology might just help seniors cope better with hearing loss. A quality assisted living community may employ several different types of assistive technologies that are designed to help those with hearing-related challenges.
3. They will be surrounded by other seniors with the same challenges.
They won't be the only elderly person with hearing loss. There will be others. Some of them will have been in this community for quite some time. Some will be coming in after the senior arrives.
You can learn a lot from people who have gone through struggles before you. You can also learn a lot by sharing the things you've learned along the way with others. Having a sense of community is crucial for aging men and women, especially those who are dealing with vision or hearing loss.
4. They will be surrounded by a warm, welcoming community.
Not all assisted living communities are the same, but those that are considered high quality should offer a welcoming environment for all newcomers as well as seasoned residents.
That may not seem like a big deal, but when you're talking about an elderly person struggling with hearing loss, that sense of community is going to help them feel more at ease, more comfortable, and more at home.