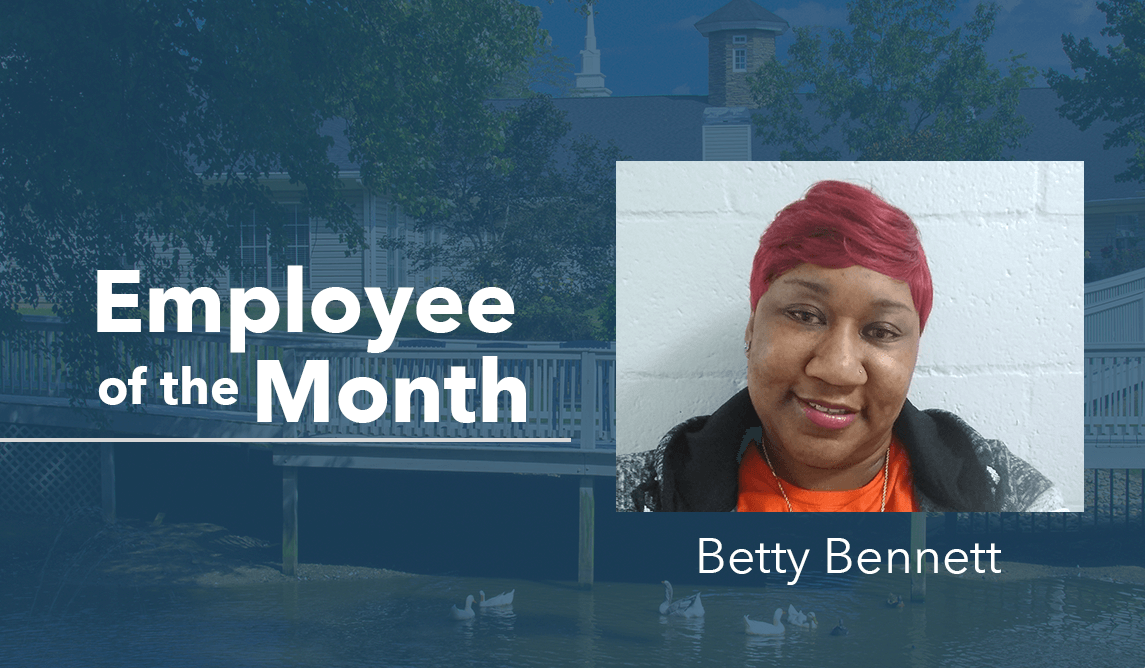 Betty Bennett – Employee of the Month
Reading Time:
< 1
minute
Please join us in congratulating Betty Bennett, our January Employee of the Month! Betty has been working in dietary for over three months at The Springs, and her favorite part of her day is when she gets to bring The Springs' residents their afternoon snack and visit with them.
Betty has lived in Greenville, SC for her entire life. She comes from a family of three, with two younger brothers, and she also has three daughters: Quintashia (7), Hylasia (8), and Hyedei (16).
When she was 33 years old, Betty was diagnosed with breast cancer. "It blew my mind when I found out, but I learned not to sweat the small stuff and not to worry about things you can't change," Betty said. She fought cancer for three years and now has been in remission for 18 months!
Since she was a patient herself for the three years, she feels that this helps her understand the residents she gets to see every day. "It's hard when you are usually taking care of everyone and then you have to let them take care of you," Betty says.
Betty's favorite thing about working at The Springs is the people and, of course, getting to spend quality time with the residents. "I don't feel like I work at an assisted living community. I feel like I work at their homes, and I love it!"
Congratulations Betty on being the January Caregiver of the Month!