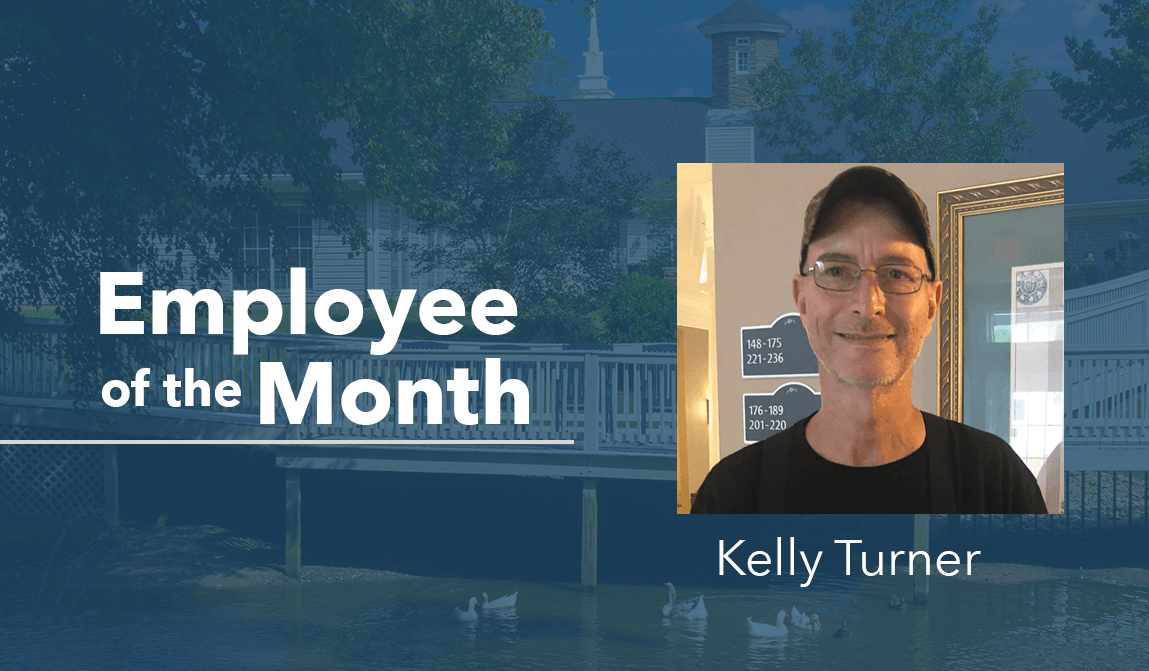 Kelly Turner – Employee of the Month
Reading Time:
< 1
minute
A great senior living community is only as strong as those who can support it and repair it. That is why our October Employee of the Month is Kelly Turner! Kelly is our Maintenance Man here at The Springs! He is reliable, knowledgeable, and a master of his craft.
Kelly grew up right here in Simpsonville, South Carolina. He met his beautiful wife, Angela and together they have two daughters, Brittney and Ashelyn, a granddaughter, Jordyn, a grandson, Jackson, and two dogs – Milly and Lilly. When he is not at work, one of Kelly's favorite things to do is to go fishing. Kelly also has a second job to help support this family; he works at Granger.
It has been four successful years since Kelly has joined The Springs team. He believes that one of his favorite things about working in our senior living community is that he enjoys being around residents.
"I am always entertained by the residents when I go and help them in their rooms."
We are so pleased to have Kelly help support our community. If something breaks or needs maintenance, we know Kelly Turner can come and fix it! The Springs at Simpsonville relies on our entire team to ensure our community is safe, healthy, and happy!
To stay up to date with our community be sure to like and interact with our Facebook page!