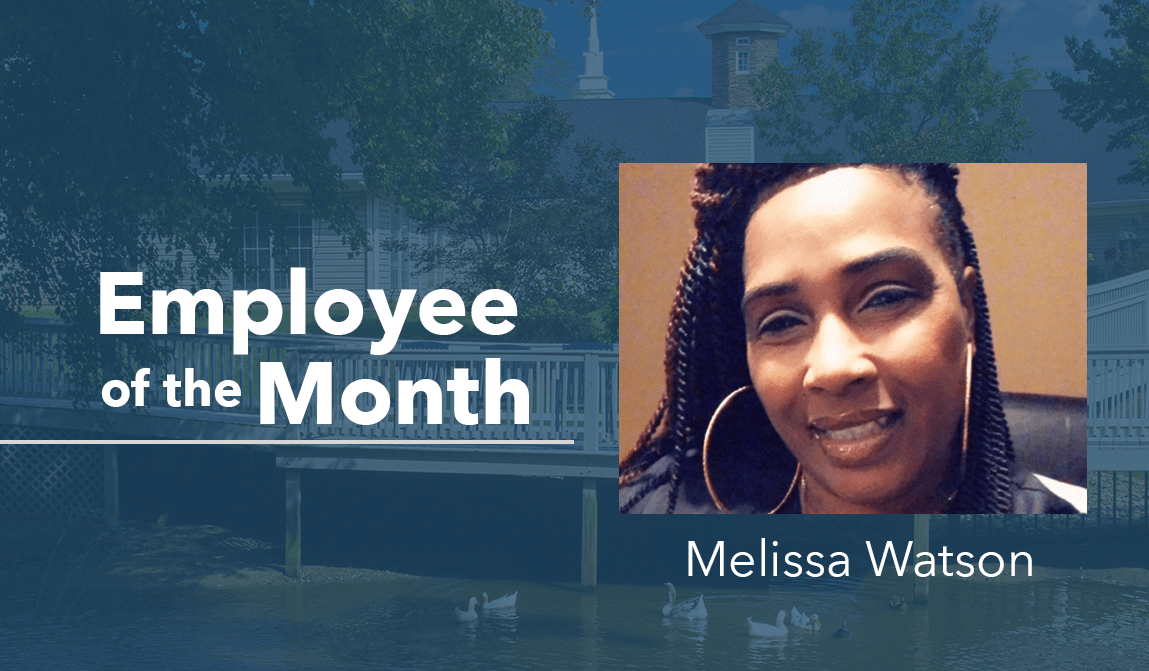 Melissa Watson – Employee of the Month
Reading Time:
< 1
minute
Congratulations to Melissa Watson for being The Springs at Simpsonville's Employee of the Month for May! Despite being woken up after working third shift, Melissa shared a gracious laugh and a willingness to tell me about her happy and blessed life. Many of us have a grandparent story, but Melissa not only cared for her grandparents who lived to be 104 but is now caring for her parents in addition to her 4-year-old daughter. She cares for them with all the kindness and love that transposes to her job at The Springs. Melissa was born in Woodruff, SC and later moved to Simpsonville.
She will be celebrating five years with her amazing husband this July 27th. Bowling is one of their favorite activities to do together and when hungry, you will find her at Silver Bay as she just "loves" seafood. Melissa has a son that is 24, and her daughter is 4, so we know she is part of what is called the "sandwich generation." The sandwich generation, are typically individuals in their thirties or forties that take care of their aging parents, as well as their own children.
Melissa will celebrate her one-year anniversary at The Springs in June and will also celebrate 7 years with a private client. Melissa feels blessed to be able to love and care for all these people in her life.
Thank you, Melissa, we are glad you are part of The Springs family! If you are interested in meeting our caregivers or viewing our facility, then schedule a visit today!