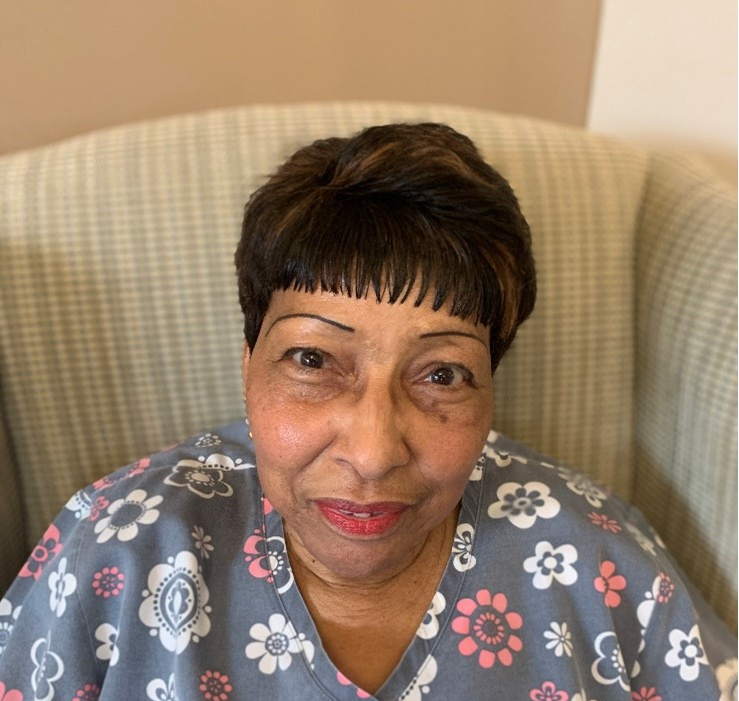 July Employee of the Month
Reading Time:
2
minutes
The Springs at Simpsonville is very happy to announce our July Employee of the Month, Rosemary Morgan.

Rose has been a resident of South Carolina for 32 years. She was born in Arkansas, lived in Tennessee and Texas before coming to live in South Carolina with a job transfer. She came from a large family of 7 girls and 1 boy, so she enjoys family around her. She has a daughter and son, and 2 grandsons and 1 granddaughter who love to visit her from Texas!
Before coming to The Springs in 2012 to work in housekeeping, Rose worked for Flowers Baking Company and in manufacturing. She also believed in volunteering at hospitals and nursing homes. She spent so much time there, she decided she could get paid to do that and we became blessed by her at The Springs! She loves to make things look good. As a result, she keeps The Springs in tip top condition! She loves her job and goes beyond to make sure our residents are taken good care of. Rose says that she is so attached to the folks that live here. She loves working with the older generation and treats them with dignity and respect. She feels that she wants to treat people the way she would like to be treated. Rose can be seen stopping her work to help a resident and even sneaks in to do some cleaning on her day off!
She really takes pride in the appearance of her second home!
Rose keeps in great shape to enjoy life. She exercises at the gym and feels age is just a number. Her church single ministry is an important part of her life. She loves the fellowship of her church family. She if very fulfilled and we love that The Springs is part of her family too.