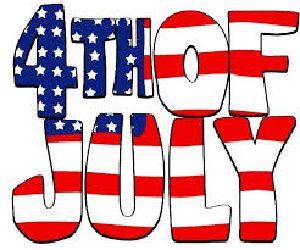 Events from the Past Month & Exciting Things Happening in July
Reading Time:
3
minutes
We've been busy celebrating both our Mom's and Dad's over the last few weeks. We had a wonderful Mother's Day brunch and a Fun Father's Day BBQ. The attendance from families was tremendous and a great time was had by all.
We took family pictures in front of both a Mother's Day and Father's Day backdrop and then framed the developed pictures in a unique frame for each parent. It brought so much joy to all of us to get the opportunity to celebrate these special days with our residents AND our families.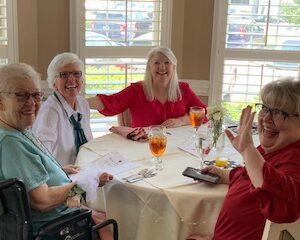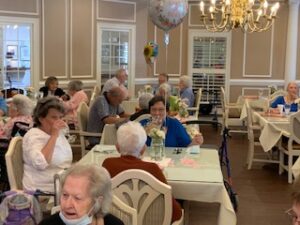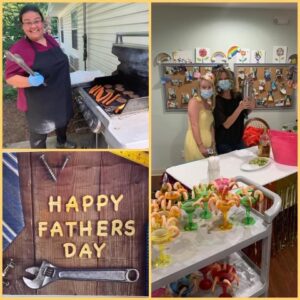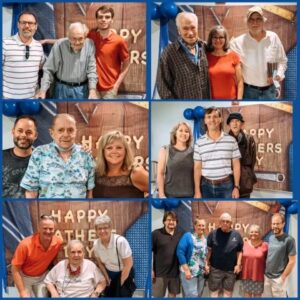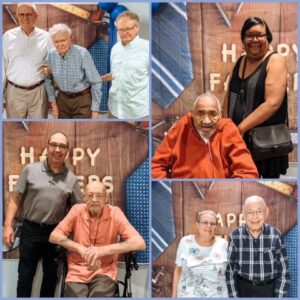 Exciting Things Happening in July:
July 4th Outdoor Concert:
• We are planning an outdoor concert for Thursday, 7/1/21 from 4 – 5 pm.
• This patriotic concert will take place behind our building by the pond. All family members are welcome, but it will be immediately followed by a regular dining service for residents only.
• Snacks and beverages will be provided for the concert.
The Kick Off of "The Springs Chef's Showcase" Was Enjoyed by ALL:
• We had a Mardi Gras Themed dining setting and some amazing Shrimp and Grits in early June.
• Our next "Chef's Showcase" will be on 7/25/21 where Mary Jackson will feature her Christmas in July Meal! Obviously, we'll break out some Christmas décor to celebrate.
Dementia Support Group For FAMILIES & FRIENDS Re-Launches on July 1st:
• This group meeting is intended to provide some brief education surrounding dementia as well as offer an opportunity for families to get their specific questions answered.
• If all stays on track with visitation policies, I will continue to offer this programming every month on the 1st Thursday evening. Timing will be from 6:30 pm – 7:30pm.
• If you are interested in attending, please e-mail me directly at peggym@caravita.com.
• I have not received any interest yet… so please advise if you would like to attend.
Ageless Grace Fitness for Brain and Body:
• My next Ageless Grace Fitness Class will be held on Saturday, 7/31/21 from 11am -Noon. This class is for residents and any family or friends that want to come and have some "fitness fun"!