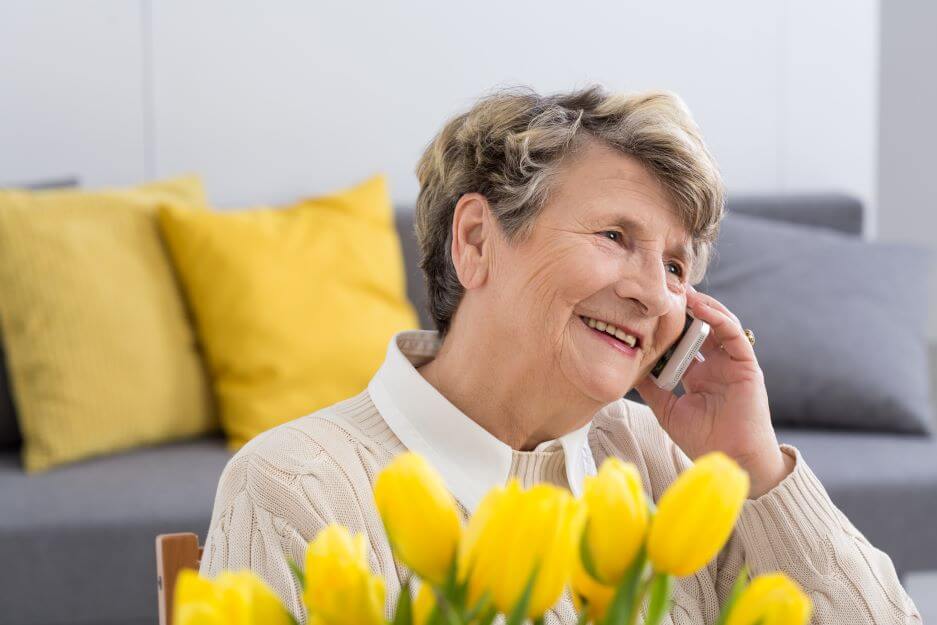 Tips for Long-Distance Senior Caregiving
Reading Time:
3
minutes
Caring for a senior parent or loved one can be challenging, but what about when you live a distance away? How do you assist them when seeing him or her on a daily basis is not an option? You can help and care for your loved one from afar. However, there may come a time when the day-to-day caregiving must be provided by someone local. 
At The Springs of Simpsonville in Simpsonville, South Carolina, we understand the concern with long-distance senior caregiving. We are here to help by providing a few useful tips that can ease your mind about caregiving from a distance. 
Get Organized and Establish Access
Organizing paperwork and documents is a crucial first step. Keeping information such as personal medical and financial records organized and up to date ensures that you, as a caregiver, know what is going on in your loved one's life and can act quickly if there is an emergency. 
In addition, you will likely need access to this information to help make care and financial decisions. Work with your parent or loved one to complete any paperwork and take the necessary steps to grant yourself access to this information. 
Develop a Care Plan and Get in Touch with Local Caregiving Team
Depending on your loved one's situation, you may need help from local caregivers. Build your senior caregiving team and make sure that everyone is on the same page. You can complete certain tasks from a distance, but physical care and assistance cannot be done over the phone or through emails.
Things can change quickly, so it is important to stay in regular contact with your care team. This ensures your loved one is getting the care he or she needs and that you are staying up-to-date with his or her wellbeing. Consistent contact will also provide you with peace of mind, knowing that your loved one is under good care even though you cannot physically be there.
Research Your Loved One's Condition
Learn all you can about your loved one's health. This will not only help you understand what is going on but will also allow you to communicate more effectively with doctors and other caregivers, as well as make informed healthcare decisions. The more information you get about your loved one's health and wellbeing, the more you can learn about the overall concerns and signs to look out for.
Understanding your loved one's health or any medical conditions allow you to see the progression and take educated action should the situation worsen. You will feel more comfortable making care decisions if you understand what is going on.
Stay in Contact with the Senior
Talking to the senior caregiving team will provide you with physical and medical details, but understanding how your parent or loved one feels about their situation is important to hear from him or her directly.
Not only will you learn how your loved one truly feels, but it will also keep your relationship strong and healthy. Consistent contact shows your loved one that you care about them and helps ease feelings of loneliness.
Make the Most of Visits and Plan Activities and Tasks
When it comes time for a visit, you may feel overwhelmed with tasks that need to be done in too short an amount of time, resulting in a stressful visit with no quality time spent with your loved one.
In order to avoid this, plan out your visit ahead of time. Make a list of all the tasks you wish to accomplish and prioritize them. Save the less important issues for another visit or ask a family member or neighbor to help you take care of it.
Ask your parent or loved one what he or she would like to do while you are visiting. Spending quality time with them is just as important as all the tasks on your to-do list.
Caring for a loved one from a long distance may bring feelings of guilt, but find comfort in knowing that you are still doing everything you can to stay actively involved. Staying in regular contact with your parent or loved one can go a long way. 
Next time you are in Simpsonville, South Carolina, we invite you to visit The Springs of Simpsonville to learn why entrusting us with the care of your senior loved one will bring you peace of mind.