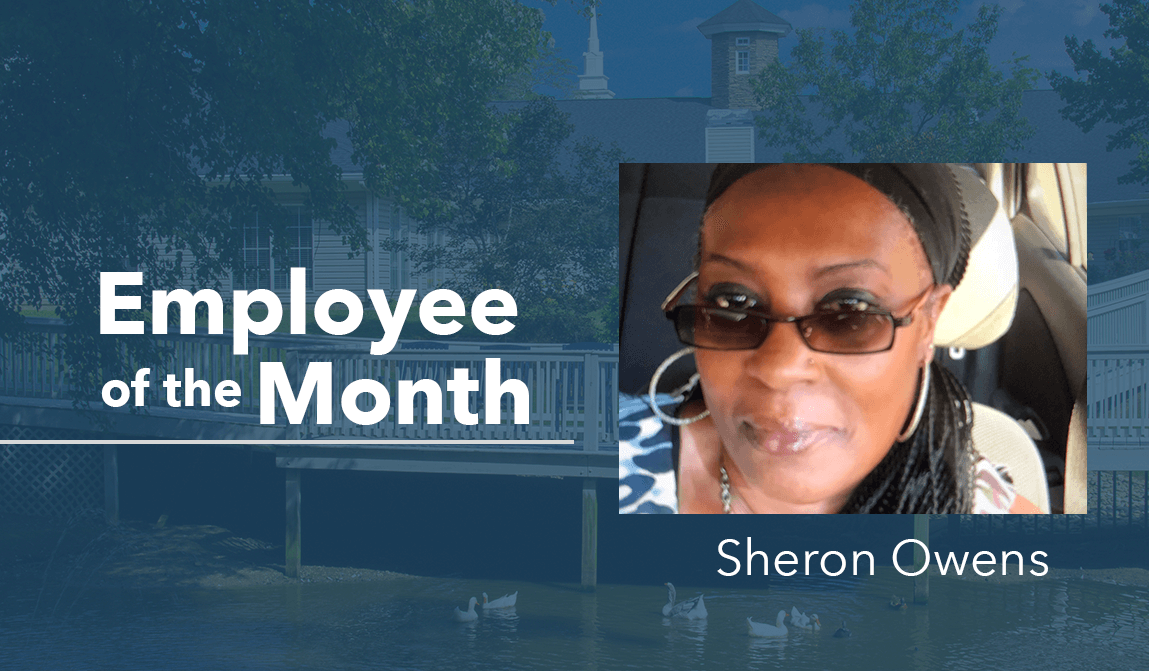 Sheron Owens – Employee of the Month
Reading Time:
< 1
minute
We're delighted to highlight The Springs at Simpsonville March Employee of the Month, Sheron Owens!
Sheron has been working at the Springs for two years on March 6th but has been working as a medical technician with seniors for fifteen years! She considers working with the elderly one of the highlights of her life, and her favorite part about her job is visiting with the residents one-on-one and getting to know them on a personal level.
Originally from Piedmont, SC, Sheron attended Woodmont High School. She has been married to her husband, Gerald Owens, for 21 years now and has four nieces and six nephews. She is extremely grateful for her husband and her family. Sheron describes her family as her pride and joy, and getting to be an aunt is one of her favorite things!
Sheron said, "I thank God for giving me the patience to be able to do what I do and always smile, and I thank the Springs for giving me the opportunity to work at such a wonderful community." In her spare time, Sheron loves to watch movies and shopping—she especially loves QVC and finding a good sale!
We're proud to highlight Sheron for her outstanding work. We congratulate her on this accomplishment as our March Employee of the Month!