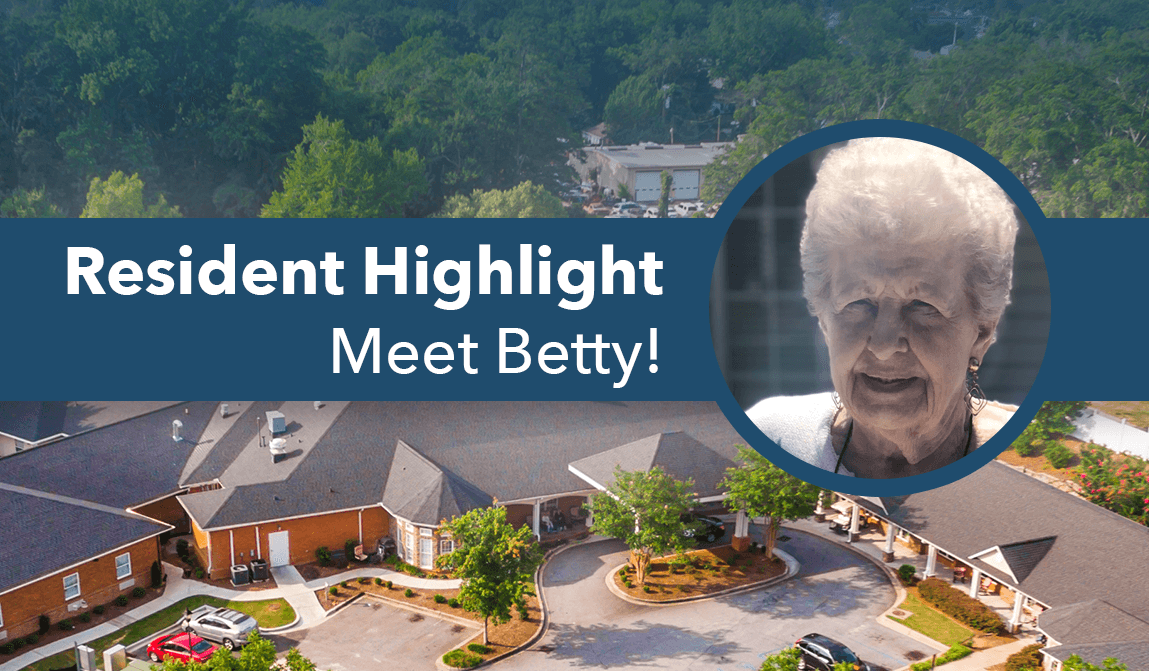 Meet Betty – Resident of the Month
Reading Time:
< 1
minute
Congratulations Betty, our July Resident of the Month here at The Springs! Growing up in Pelham, South Carolina, Betty moved to Greer, South Carolina after she married Billy H., an attorney in Greer. Betty and Billy had 4 daughters – Donna Roger, Sandra Sikorski, Wanda Perry and Teresa Stack and also had Pekingese dogs throughout her life.
Betty's occupation was a bookkeeper at Sloan's Construction Company, Greer Commission of Public Works, and Charleston Public Works. Her hobbies consist of world traveling, ceramics, sewing, and crocheting. Betty's talents include singing and professionally sewing curtains, bedspreads, and clothing. Betty was a "Worthy Matron" of The Eastern Star, Greer 151 Chapter 1970 and her birthday is October 13th, 1932.
World travelers, Betty remembers her top three highlights in her life were traveling with her husband to:
1- Machu Picchu Inca Civilization, Peru
2- Rome, Italy
3- Swiss Alps
"[Throughout] All of my world travels, I met many people who were total strangers would come up to me and want to know about my life and then they would tell me all about their lives. I absolutely loved getting to know them. I have met so many wonderful people."
Betty has been living at The Springs for a little over a month now, and we are so glad to have her with us! If you would be interested in living an exciting life, have hobbies and activities made available daily, and live with like-minded individuals, be sure to schedule a visit today!