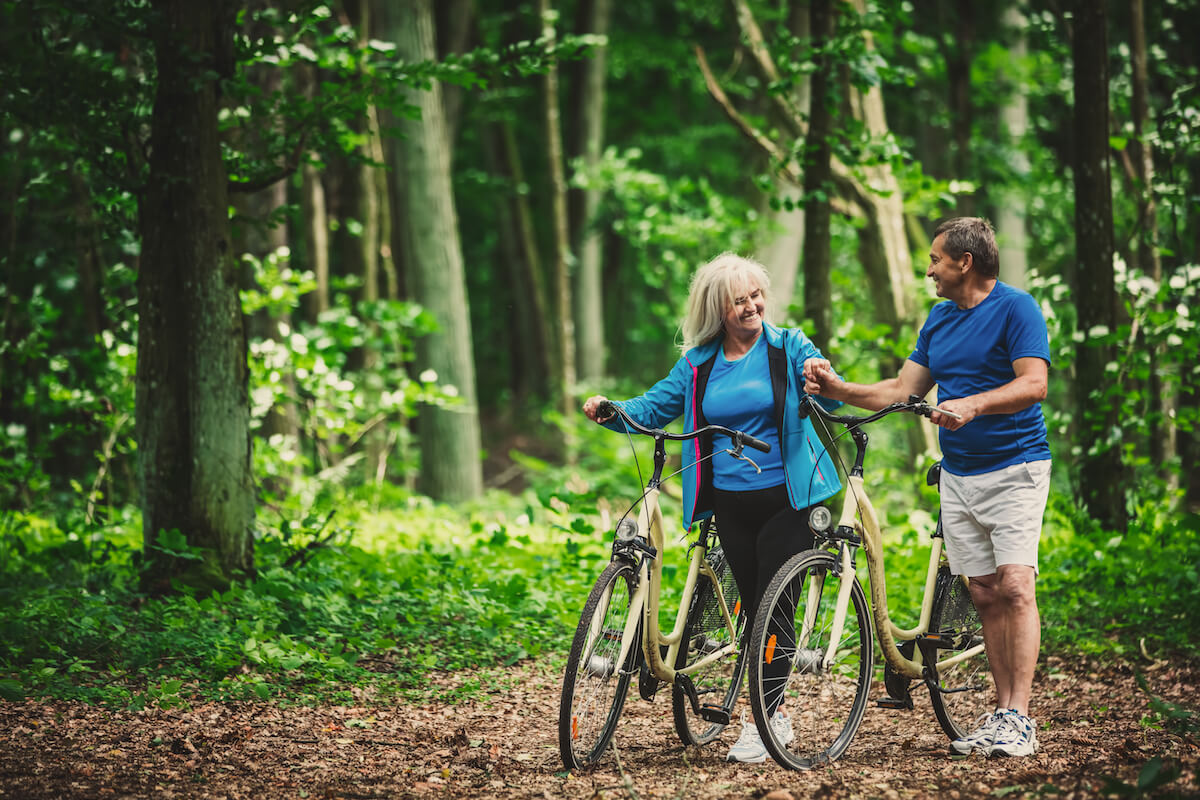 Fun Spring Activities to do with Mom or Dad
Reading Time:
2
minutes
Springtime at The Springs Assisted Living is a perfect time to schedule an outing with mom or dad! The weather is warm, the skies are blue, and the flowers are bright. Finally, after being cooped up all winter long, we can get outside and get some fresh air. The following are some fun spring activities you can invite your loved one to do with you!
Be Green
The Springtime is the season for a fresh start and new beginnings. Plants awake with blossoming buds and the turning of leaves. Why not join in the beauty of the season and be green yourself with mom or dad? A great way of being green is to use your green thumb by going outside and planting a garden with your loved one. Whether you and your loved one plant fruits, herbs, or vegetables, going outdoors will bring you closer together. The fun does not have to stop at planting the garden, you can tend it together and eventually cook meals with the produce. If you or your loved one do not have an area for gardening, why not just visit a local garden? Other great places to appreciate the greenery of the season is by visiting parks or plant nurseries.
Get Some Exercise
Another way to get mom or dad outside of the community and into the fresh air is by helping them get some exercise. This is great to put them in the Spring mood and for their overall health. Some ways to exercise outside could be as simple as taking a walk around the community or neighborhood. If the senior in your life has strong mobility you can suggest a short bike ride. If their mobility is slightly limited try a nice swim in the pool, the water can help ease joint and muscle pain. There are also some sporting activities you can participate in to get some light exercise such as playing a round of golf or badminton.
Get Outdoors
Whether or not your parent has a garden or an exercise routine, sometimes you just need to get outside. In assisted living at The Springs, we encourage our residents to get outside and enjoy the blue skies. We encourage you to help your loved one do the same, take dad fishing or take mom for a picnic at a local park. Birdwatching is also a fun activity to get outside and view the animals of Spring. You can go to a local birdwatching event or even just place a birdfeeder outside and let the birds come to you. If mobility may restrict some activities with mom or dad, you can get them outside by drinking sweet tea on the porch or blowing bubbles in the Spring breeze.
It is always a great idea to get outside after a long winter. Spring is the time to start a new, so if you haven't had a chance to visit mom or dad since the holidays, choosing any one of these activities will help you schedule some time together. If the senior in your life has allergies or other limiting factors, bringing some fresh Spring flowers or an easy-care plant will also be a nice reminder of the lovely weather. Be sure to subscribe to our blog for other helpful tips and events for spending time with your parent this Spring!