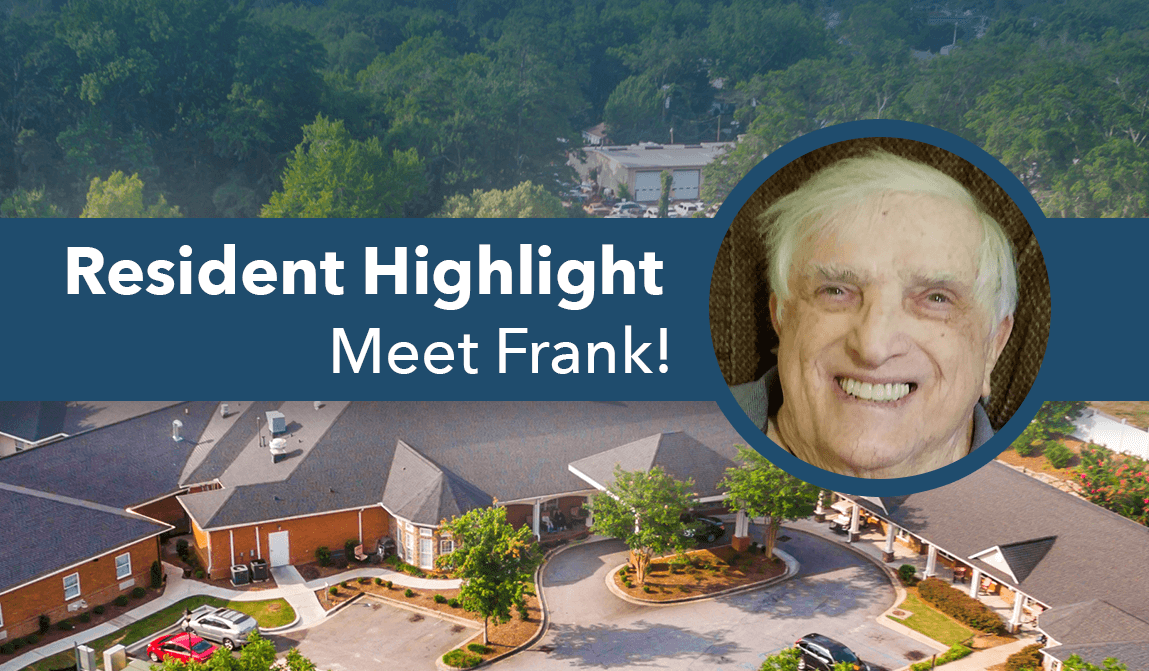 Frank – Resident of the Month
Reading Time:
< 1
minute
Congratulations to Frank, The Springs at Simpsonville's  Resident of the Month for April. Frank was born in Washington, D.C.; he is 97-years-old. Yes, that is right, 97! Frank can usually be seen at the front door of the community greeting everyone that walks through the door with a "Hello" and a great big smile. Thank you, Frank, you are a remarkable greeter.
After Frank's family moved to Arlington, Virginia, he went into the Navy and was based in Norfolk, Virginia. He later went to New London, Connecticut to receive submarine training and consequently spent over four and a half years under water!
Later he went to college to become an accountant. He decided that he would much rather have a career in something that would let him spend more time outside, after spending so much time being cooped up inside that submarine. That is how Frank became a carpenter, building houses and office buildings became his specialty. Frank has two children, a daughter in San Diego and a son in Phoenix. While he would like to see them more, he does get to spend time with his grandchildren who live in Simpsonville.
Great memories include fishing in the back bays of Florida and a special cruise to Alaska where he caught a huge fish!
Recently Frank received a Certificate of Valor from the Navy which we were all privileged to witness here at the Springs of Simpsonville.
His key to a long life is "Enjoy yourself." Thank you, Frank, for being a treasured resident at The Springs and be sure to enjoy yourself more.
To stay up to date on all of the Residents of the Month here at The Springs, just subscribe to our blog!