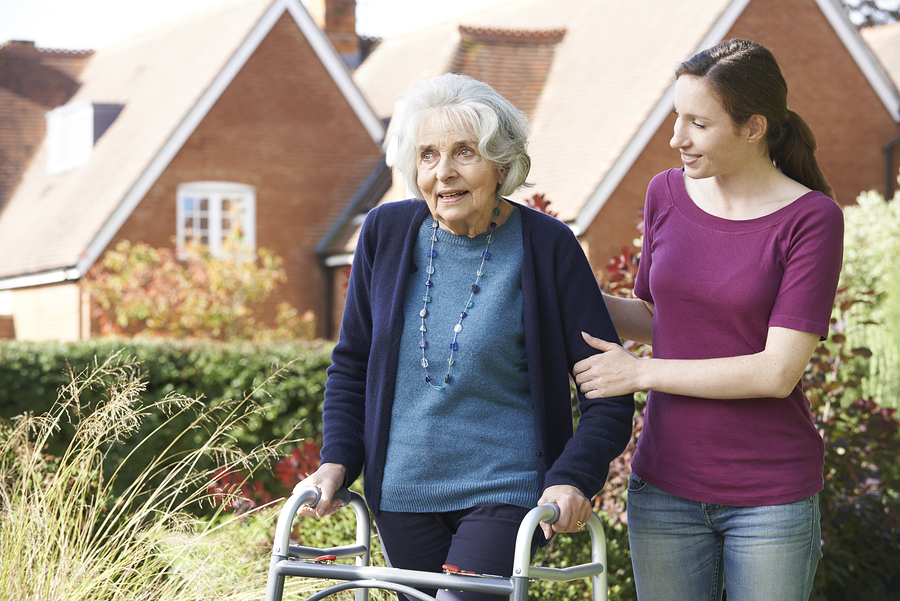 Memory Care Assisted Living Benefits for Someone with Alzheimer's
Reading Time:
2
minutes
Grappling with Alzheimer's can be difficult for anyone, regardless of age, strength, mental acuity, physical endurance, or anything else. When an aging senior has been diagnosed with Alzheimer's, family can feel helpless. They might worry about the future, what could happen if their elderly father or mother doesn't recognize them, and the toll it could take on them and the ones they love the most. Memory care assisted living can be a wonderful option aging seniors could benefit from, especially when they are dealing with some type of dementia, which includes Alzheimer's.
What does memory care assisted living offer?
There are numerous benefits to having an aging senior with Alzheimer's residing in an assisted living community. First and foremost, it keeps them safe.
There are many risk factors for somebody with Alzheimer's living alone at home. Even if your elderly father is living with your mother still, there is a risk he could wander off, get disoriented, and lost. He may also go into a room, forget what he was doing, and stay there for extended periods of time. If your mother assumes he's okay, she might not be concerned for too long.
At a memory care assisted living community, trained and experienced staff will keep an eye out for those who have memory related challenges. They will keep an eye on them, keep them safe, prevent them from wandering outside and getting lost.
Also, there are numerous activities that aging seniors can enjoy at a good memory care assisted living facility. These activities could include arts and crafts, music, playing games, and other forms of entertainment. Anything that stimulates the brain can be beneficial for somebody with dementia.
When should you consider memory care assisted living?
Any time a person is struggling with memory, even if they haven't been formally diagnosed yet with Alzheimer's or another type of dementia, is a good time to sit down and talk about the prospect of assisted living.
If you have any suspicions because of memory issues you noticed with your elderly mother, father, or somebody else you love, encourage them to visit their doctor. Only a trained medical professional can diagnose Alzheimer's. You don't want to do this yourself.
The earlier you begin planning for a transition to assisted living with memory care capabilities, the better. The longer you wait, the more difficult the transition could be and that can cause confusion, frustration, anxiety, and intense fear when he or she doesn't recognize their surroundings.
Start early and encourage memory care assisted living.