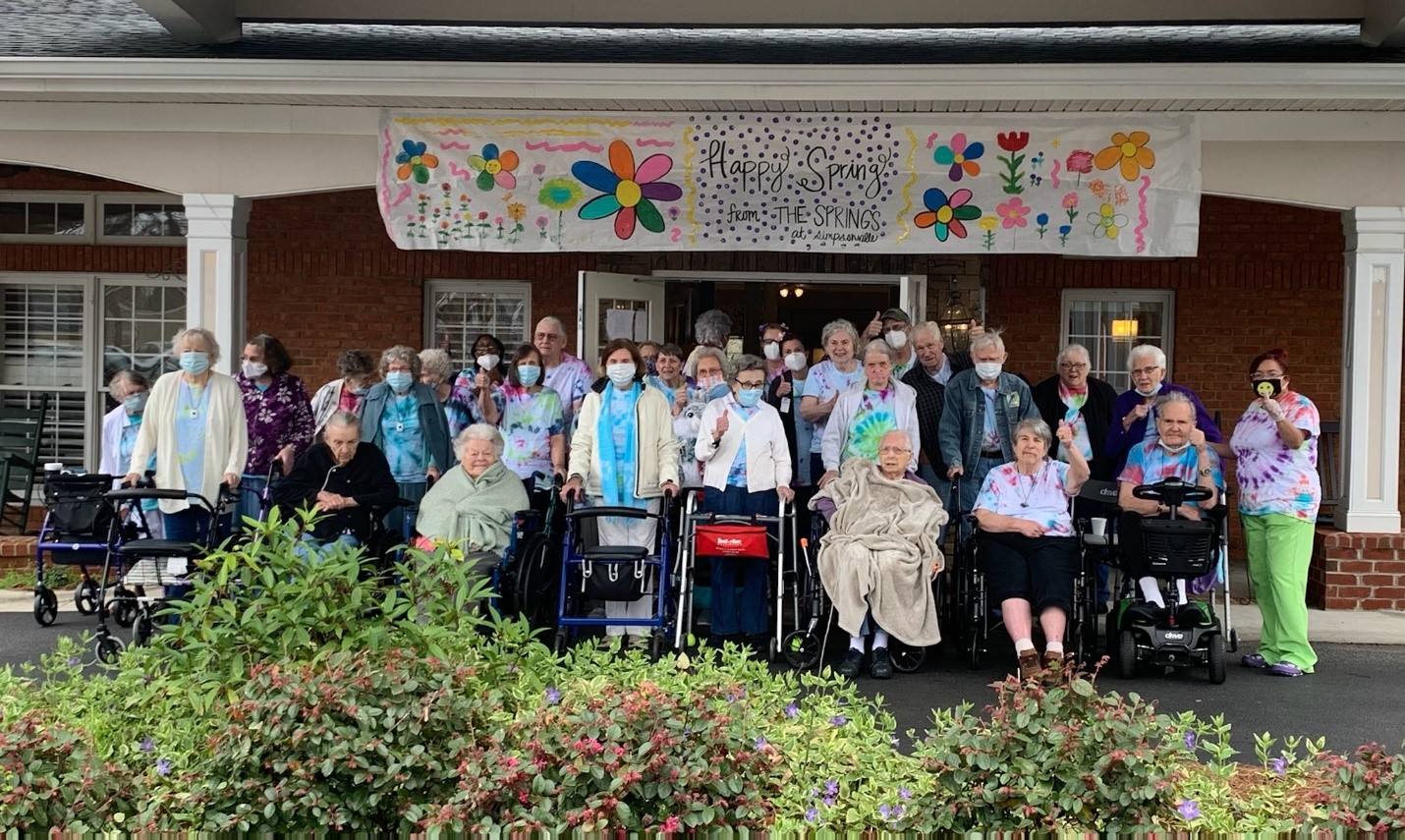 Reading Time:
2
minutes
"How Sweet It Is"  –  to swing the doors open and reunite families at The Springs!
In celebration of the 1st Day of Spring, our residents and families made this amazing spring banner. We made tie-dye t-shirts, enjoyed rainbow slushies and even enjoyed a St. Patty's Day Happy Hour!
We are so excited to be open for family visitation! The ability for our residents to have open visitation with a lot less restrictions is heartwarming to the staff, residents and loved ones. This has been a long journey and vaccinations are continuing to help us all.
Nothing brings a greater tear to our eyes than witnessing hugs, touches and smiles as we see families interact up close and personally with one another. Here are a few pictures and quotes.
"I can't help buy cry to finally get to see Mama after a full year of window visits and phone calls!" (Daughter Anna)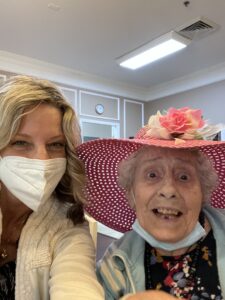 "I was so excited to see my family I just can't stand it! My heart is going to explode!" (Resident Betty, 100 yrs old)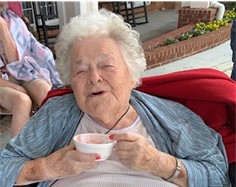 "So grateful to get to reconnect with my uncle. I haven't been able to see him in person since he moved in in December." (Nephew)