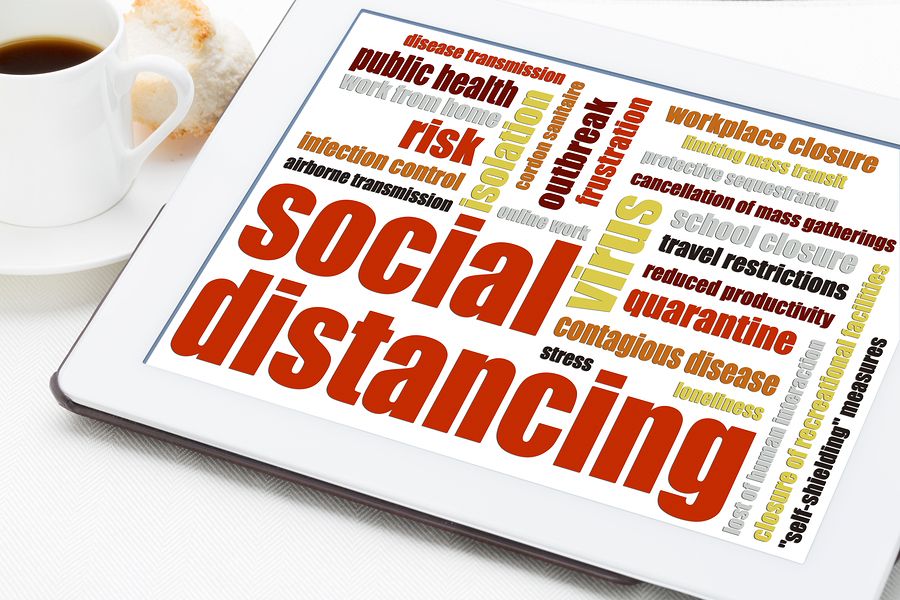 While Families Still Need to Maintain Distance with Seniors, It's Still Possible to Spend Time Together
Reading Time:
2
minutes
Many assisted living communities across the country have gone into what some might consider "lockdown" mode. This basically means visitors are not permitted on the grounds, at least not without a careful and thorough check to ensure they are not sick.
COVID-19 is different than many other diseases we have seen. It can be spread by people who are asymptomatic. That means a person who may seem otherwise completely healthy may actually be infected with COVID-19 and, therefore, could infect others.
Assisted living facilities have taken dramatic steps to help slow the spread of COVID-19. Some of those steps include limiting visitation or banning in-person visits altogether.
Visits are still important.
Families still want to spend some quality time with their aging parents or grandparents.
Getting together as a family is a valuable benefit for many people. For those at assisted living, it reminds them they are still loved, still adored, and a part of their family.
But, what can people do if the assisted living facility has strict policies regarding visitation at this time? While some states are relaxing their regulations, allowing people to begin moving about more freely and restarting businesses, what about assisted living?
It may be necessary to remain at a distance.
The coronavirus isn't going away anytime soon, so it's important to continue being diligent to stay healthy and safe for everyone, regardless of age.
As a result, even though you may want to spend quality time with your elderly mother or father in person, that may not be feasible or recommended.
Take advantage of the videoconferencing options available right now. Zoom, Skype, FaceTime, and other options allow people to communicate with their loved ones and see them in person while they talk.
You might consider this the 'next best thing' and certainly not ideal, but it is going to be helpful at keeping those seniors in the assisted living community safer.
What if the facility allows in-person visits?
You may certainly take advantage of that, but are you certain that neither you nor anyone else in your family (who might visit this senior) hasn't been directly exposed to coronavirus and therefore isn't carrying it?
If you aren't certain because of your job, interactions with others, and so forth, it may be best to stick to virtual visits and family reunions until such time as the medical community deems it safe to return to our normal routines.
If you or an aging loved-one is considering a move to an Assisted Living Facility in Easley SC please contact the caring staff at The Springs at Simpsonville today. 864-962-8570