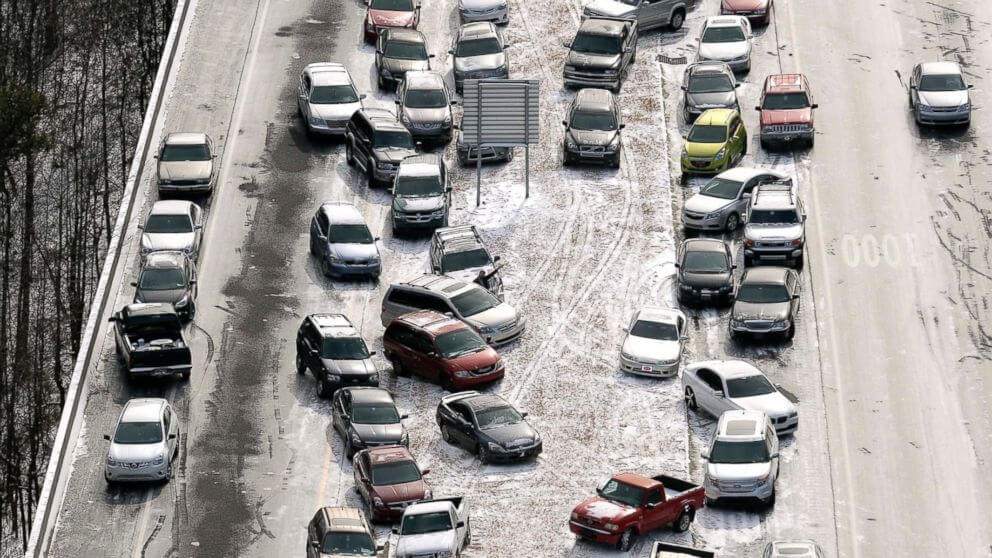 How to Prepare Seniors for a Winter Storm
Reading Time:
< 1
minute
It looks like snow might come to Simpsonville this weekend. And so we've got everything prepared. That picture above is what not preparing for a storm looks like. We don't plan on any of that in Simpsonville!
But if you are a family member or are still providing in-home care for your loved one, it's best to review preparation techniques. The goal is easy: to keep your loved one safe through the winter.
Beyond snow itself, and the havoc it can bring, there is slippery ice to contend with. Power outages. Fires started in fireplaces and from candles. Carbon monoxide.
Luckily, The Springs at Simpsonville has a list of items to keep in a duffle bag and dust off when the storm comes. If your relative or loved one already lives here at the Springs, they have nothing to fear!
– Flashlight
– Extra batteries
– First aid supplies
– Packaged foods
– Water (five gallons)
– Heat Source (fireplace or space heater)
– Matches (in a ziplock bag)
– Fire extinguisher
– Rock salt (melts snow)
– Snow shovel
– Extra blankets
– ID, insurance card, keys
There are also steps you can take around the houses of loved ones to ensure that they'll be as safe as can be.
Home Preparation Steps:
– Insulate pipes to prevent freezing
– Cover water spouts
– Know where water and gas shutoff valves are
– Cover windows to prevent penetration of cold or loss of heat
– Check smoke alarms and carbon monoxide detector (install if not in use)
– Store additional heating fuel if able
– Fill up your car's gas tank (avoid freezing lines)
Bundle up!