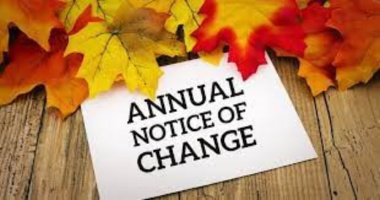 Why is this Season so Important for those on Medicare?
Reading Time:
2
minutes
Why is this Season so Important for those on Medicare?
by Bonnie Dobbs, Senior Health Benefits Consultant
Each September, you receive a notice with information on your plan. This notice is called the Annual Notice of Coverage or ANOC. The Annual Notice of Coverage compares your current plan's coverage, costs, deductibles, and maximum out-of-pocket expenses with next year's costs. It provides a line item-by-line-item comparison starting with the monthly premium and annual deductible. This will allow you to review all changes that will apply starting January 1.
Use this time to take inventory of any health changes, medication changes, or lifestyle changes that may affect your current needs. Did you develop a new medical issue? Maybe you got a joint replacement diagnosis and no longer need an expensive medication or want to take an extended vacation. Think about all that's happened this year and what you can predict in the foreseeable future.
Once you have reviewed your current health and compared the plan changes, then you can make a better decision if your current plan will meet your needs or if we need to talk.
If you want to change or are uncertain, we can help you. There is never a charge for our services. Our number is 770-373-7541.
Bonnie Dobbs is a highly sought-after author, panelist, and speaker on Medicare, teaching thousands online, in print, and in person! The Owner and Founder of Insurance and Other Red Tape, Bonnie is a broker contracted with multiple insurance carriers and has a team of agents licensed in Georgia and many other states. www.insuranceandotherredtape.com