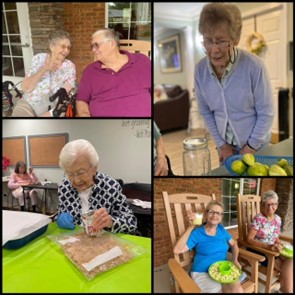 Upcoming Events and September Calendar for The Springs at Simpsonville
Reading Time:
3
minutes
We are super excited about raising money for Alzheimer's with our Watermelon Crawl on Thursday, August 24, from 3:00-5pm. Please join us for "everything watermelon" drinks & appetizers and dunk your favorite Spring's team member ($1.00/ball)
#ENDALZ, #Walk2EndAlz
Mark your calendars! We will be walking to end Alzheimer's on Saturday, September 30th at Fluor Field at the West End.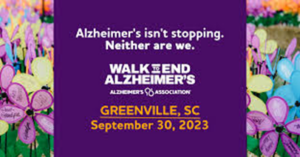 Monday, August 21 was National Senior Citizens Day! Our seniors received extra love and a surprise visit from Elvis Presley at 2:00.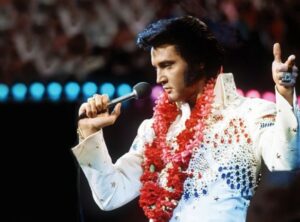 After wrapping up our cruise week in July with Luau's, outdoor beach fun, tropical crafts, and other cruise activities, we turned our focus on weekly Happy Hours & cooking classes in August. I so love the joy I get to see on our residents' faces when they reminisce about their favorite recipes and see them making new friends on the front porch.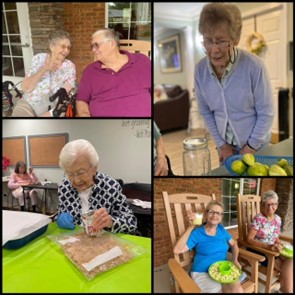 We have a Donation Opportunity and a way to make a difference in the life of a child.
We are collecting used shopping bags for Upstate Backpack Blessings. They reuse these bags to hold and deliver food for local school children who are "at risk for hunger." Please save your shopping bags and drop them off at The Springs at the front desk.
THANK YOU! ❤️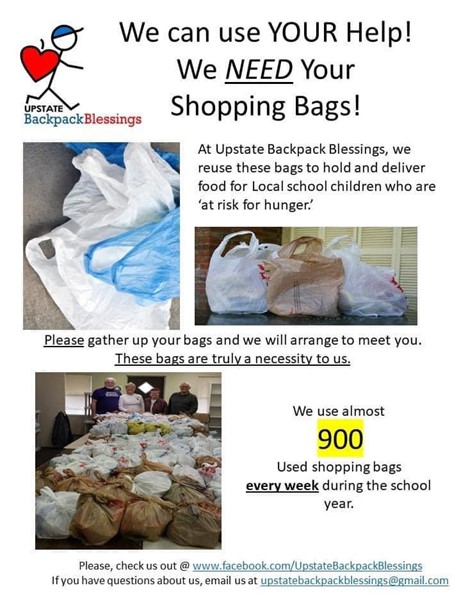 In August we have the pleasure of celebrating five of our seniors for their birthday. Happy birthday to Yvonne, Rita, Martha, Jan, and Cindy.
Look out! We have 12 birthdays in September, which means we will be doing a lot of celebrating!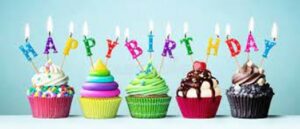 I would like to do a shout-out to our owners & First Baptist Simpsonville Church for being extremely gracious, generous, and kind. We had a Pastor from First Assembly of God and 36 of his church members drive 3 hours from Georgia to worship with our residents on Sunday and as they were leaving, their bus broke down. Our thoughtful owner, Howard Hunter reached out to FBS and within minutes they offered (complete strangers to them) their bus in order to get them home safely. This is one of the many reasons I love the Springs and that we are "Family" owned.

CLICK

HERE

FOR OUR CALENDAR FOR THE MONTH OF SEPTEMBER