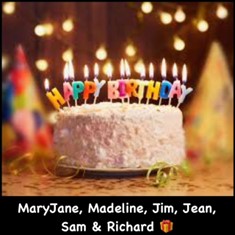 Happenings at The Springs at Simpsonville
Reading Time:
2
minutes
We had the pleasure to celebrate 6 of our amazing seniors for their Birthdays. Looking forward to ordering our monthly cupcakes or sheet cake so everyone can be recognized who had an April Birthday.
We have never felt so blessed than when we partnered with First Baptist Simpsonville. The entire church pulled together to give our seniors and fellow local seniors a wonderful Easter service. Church members loaded and unloaded buses, served communion, sang, and created a beautiful setting for the Spring's residents. Looking forward to replicating this for a Christmas service in December.
We had an outstanding turnout for our community Easter Egg Hunt. Not only did many of our resident's great-grandchildren attend but many of our staff members and partnering Hospice groups' families did as well. We had volunteer groups serving popcorn, face painting, helping take pictures, dressing up as the Easter bunny, bringing live bunnies and our very own seniors stuffed 1,000 eggs. Can't wait for next year!
Happy Hour has become a staple and an activity that most all residents participate in. If you are ever in the area on a Wednesday at 2:00 please join us for Pina Coladas.
Some events to look forward to in May:
1. Mother's Day is May 14th. We will be having a special Mother's Day lunch for our Moms on Wednesday, May 10. All Moms will be wearing a special hat that they decorated with flowers and ribbons. Please check Facebook for their smiling faces.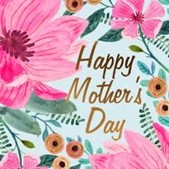 2. Cinco de Mayo is May 5th. We will be having a Mexican-themed lunch with Margaritas and Music. So much fun!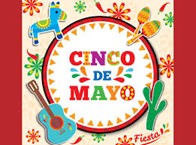 3. Memorial Day is May 29th. Although we will have activities surrounding this special day, our big surprise is our live entertainer on Friday, May 26th @ 2:00. Please join us outside for entertainment and refreshments.