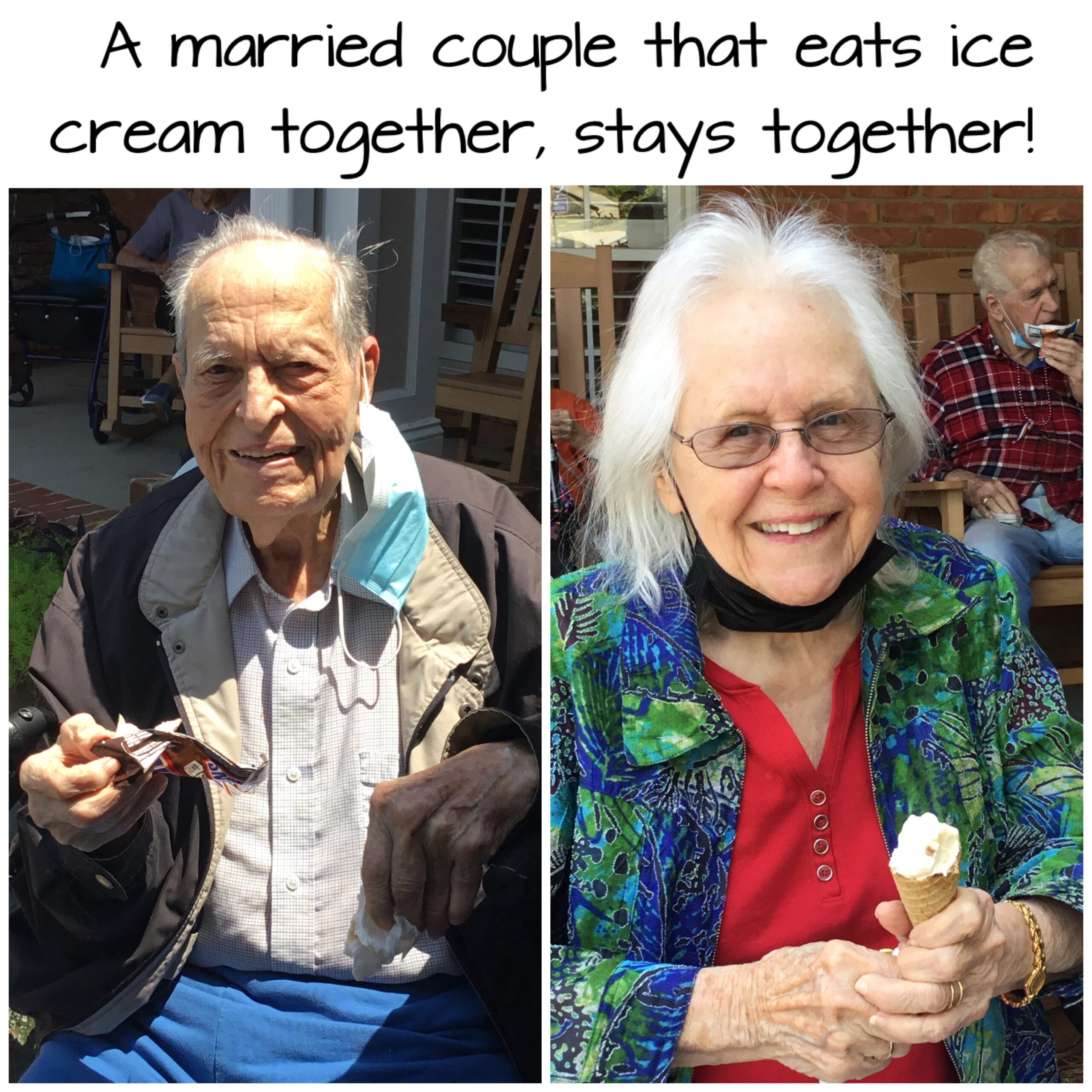 Reading Time:
< 1
minute
Thank you Jill at PruittHealth Hospice for surprising all of our seniors and staff with ice cream today! Everyone loved choosing their favorite flavors from Pink Mama's ice cream truck. You are a blessing & we appreciate all that you do for us at the Springs!
We are having the best time at Sippin in SIMPSONVILLE representing the very best Assisted Living, known as our family. Even rain didn't put a damper on things!
Our 1st poetry class, led by one of our residents was a huge success! Looking forward to next week! 😊 Thank you Mr. Greer for initiating this great activity.
🎳 Bowling at the Springs! How fun & competitive our Seniors are! We had so much fun.😊 Even our Maintenance Director, Kelly got in on the action!   9
We had the pleasure of delivering a Thank You Banner to Lieutenant Peeples and her team for donating Easter baskets for our Seniors. Met their K9 dog, "Q" and had a tour of their office. Thank you for your hospitality and for your service! ❤️
Happy Mother's Day to all of our Seniors at the Springs! Thank you Joan for playing the piano for us and to all the amazing ladies in the community for donating Paparazzi jewelry. Our Moms felt so special ❤️
Who wouldn't want to start their day with a visit from Selah? Thank you Tamara for sharing your fur babies with us every week!